You've done the big chop or transitioned into having natural hair. Now what? Aside from picking up a few essential tools (click here for a listing), there is one thing you should immediately do—pull out your camera and strike your best pose. It's time to document your hair!
If you've read my hair story (click here for details), you'll know that I grew out my heat damaged strands a few years ago. In doing so, I placed myself on a no flat iron diet (my curls were scrawny enough!) and cut off several inches of damaged ends. I also spent a lot of time looking at my curly mane. No, it wasn't a "fairest of them all" moment. I was adjusting to seeing myself without straight tresses and analyzing my curls. I could see the front and sides, but I couldn't see the back of my head. Plus, I wanted to see my hair as other people saw it, so I picked up a camera.
Documenting your hair journey through photos or videos is one of the most important things that you can do. It can help you to:
Remember the products that worked for you. I hope that you don't go down the deep, dark path that is product junkism (guilty, hangs head in shame). Should you make that wrong turn, your photos will help you to know which products are winners and which can join the collection under your bathroom sink.
Nail down a routine. As you try new styles and products, you may lose track of what's actually working for you. Your photos/video will serve as a guide towards establishing healthy hair habits and lock down the right products and techniques for you.

Obtain a true view. It's one thing to look in a mirror and completely another to see your hair on camera and/or animated on film. With a record, you'll know how your curls stack up against itself through different seasons and over periods of time.
Monitor health and identify setbacks. Before the summer, I spent several months straightening my hair … Yes, I relapsed a bit (guilty, hangs head in shame … again). As a result, I had to trim a few inches of split and knotted ends. By looking at my pics, I can see how excessive straightening dried out my hair and prevented me from gaining my desired length (see attached photo). Now I can adjust my routine as needed.
Stay motivated. If it weren't for taking photos, I would believe that my hair hasn't progressed much over the past 3 years. Fortunately, this blog has forced me to revisit my collection of images. Gone are the highlights I once had (When did they grow out?), and hello length! For the longest time, I've been doing the dance between feeling as if my hair is growing (I'm on a quest for length) and completely writing it off as stubbornly fixed at another length. Seeing these improvements, I know how far I've come and how close I can be to my hair goal—waist length tresses (crossing fingers)!
With commuting, work, family, school, and hopefully play, our lives are full. You may believe that this leaves little room for photo shoots. I completely understand. Please understand that you don't need to devote a lot of time to this, especially if you are taking photos for your own safekeeping.
When trying a new product or 'do, take a quick snap or two from your camera/camera phone. That's all you need. You don't even need to face the camera, as the focus is on your hair  … unless you want to ham it up, of course!
Capture the moment now and reflect on them later. Who knows, like our fave bloggers and vloggers, your documentary may inspire someone else. At the very least, it will allow you to monitor the evolution of your curly mane.
Are you chronicling your curls? If so, in what form?
The hardest battle you're ever going to fight is the battle to be just you." ~ Dr. Leo F. Buscaglia
Throughout the years, epic battles have been fought among great contenders. These battles continue to be waged through generations, in our personal lives, and even on the top of our heads. Today, in the spirit of the Olympics, I'm waging a war between my current go-to products for wash and gos (not counting my recent love of aloe vera gel), so you can compare and place your bets.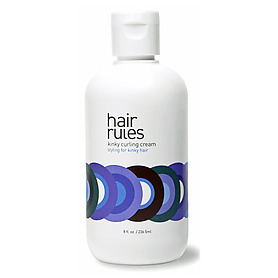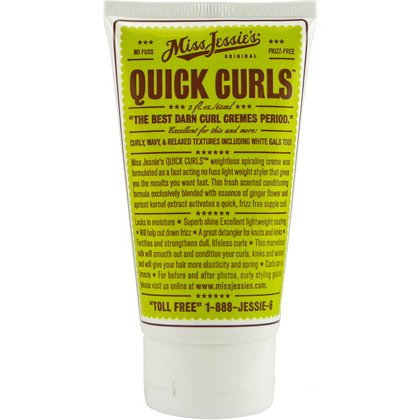 In this corner, we have Hair Rules Kinky Curling Cream, a product that I've recently rediscovered. Hair Rules was one of many products sitting patiently under my bathroom sink, waiting to move up the ranks. These last few months, the styler has had an impressive showing. It is often toted as a product for 4c natural hair types.

In the opposite corner, we have Miss Jessie's Quick Curls, a product I have been using for the last year. Initially dismissed as a product for looser textured gals, Quick Curls has proven itself as effective for my Afro texture. For the past year, it has held steady, with reliable results.

Both natural hair products will be reviewed and measured according to My Curly Mane's criteria. A full point will be given for successful completion of each category. A half point will be given for satisfactory results. The categories are: price, ingredients, scent, application, look, feel, and the wild card—ability to produce second day hair. Scores can range from 0 to 7 (perfect) points.
Let's get ready to battle!
1. Price
Kinky Curling Cream = $20 for an 8 oz. bottle
Quick Curls = $32 for an 8 oz. bottle
These two stylers are neck and neck when it comes to prices, which may be a little steep for some budgetnistas. Kinky Curling Cream requires you to use the product in the shower for best results, which may cause product waste down the drain (with my clumsiness it does!). Therefore, a 16 oz. bottle of Kinky Curling Cream can be equivalent to an 8 oz. bottle of Quick Curls.
Points: Both contenders are somewhat equally priced and worthy, pound for pound, of a half point.
Kinky Curling Cream
Point = 0.5/ Total = 0.5
Quick Curls
Point = 0.5/Total = 0.5
2. Ingredients
I have to admit. I haven't always been good with monitoring ingredients. This blog and my revived health consciousness is forcing me to pay attention to what I'm putting on my head. While being more attentive, I recognize that my hair, perhaps like yours, is a very naughty girl. It tends to like many a "bad" things. My advice is to pay attention to how your hair reacts to products containing mineral oil aka paraffinum liquidum.
Both Kinky Curling Cream and Quick Curls contain mineral oil. The battle is still waging on whether mineral oil helps or harms your hair. It can either seal moisture into your hair or dry it out.
When using either natural hair care product, I clarify/shampoo my hair between applications to avoid the buildup of mineral oil, which has to be shampooed to be removed. This puts me in a cycle where I need to put more moisture (conditioner, leave in conditioner, water, oils/butters, etc.) back into my hair. In addition, both products  contain hydrolyzed wheat protein (careful if you're protein sensitive).
Hair Rules Kinky Curling Cream contains honey and glycerin, humectants that may work with or against your hair, depending on the weather. It also contains: water, mineral oil, C13-16 isoparaffin, butylene glycol, glycerin, C18-21 alkane, carbomer, triethanolamine, hydrolyzed wheat protein, crambe abyssinica seed oil, honey, hedychium coronarium (awapuhi) root extract, cymbopogon schoenanthus (lemongrass) extract, humulus lupulus (hops) extract, olea europaea (olive fruit) oil, coix lacryma-jobi seed extract, PPG-26-buteth-26, dimethicone, ethylhexyl methoxycinnamate, fragrance, PEG-40 hydrogenated castor oil, DMDM hydantoin, disodium EDTA, idodpropynyl butylcarbamate.

This product is free of paraben.
Miss Jessie's Quick Curls contains silicones, which can reduce frizz but needs to be shampooed to be removed, or it will cause build up.It also contains: Water, parafffinum liquidum, VP/DMAPA acrylates copolymer, polyquaternium-37, cyclopentasiloxane, grape seed extract, nettle extract, alfalfa extract, betula alba leaf extract, lavender extract, borago officinalis extract, fennel fruit extract, ginger root extract, laminum album flower extract, chestnut extract, calendula officinalis flower extract, sunflower seed extract, matricaria flower extract, linseed seed extract, rosa gallica flower extract, silybum marianum extract, viola tricolor extract, punica granatum extract, honeysuckle flower extract, bergamont fruit extract, apricot kernel extract, hydrolyzed wheat protein, hydrolyzed vegetable protein, PG-propyl silanetriol, fragrance, polyquaternium-11, propylene glycol dicaprylate/dicaprate, cyclohexasiloxane, PPG-5-ceteth-20, cetyl alcohol, stearyl alcohol, ceteareth-10, propylene glycol, hydroxyethyl cellulose, disodium EDTA, PPG-1-trideceth-6, ethylhexyl methoxycinnamate, DMDM hydantoin, iodopropynyl butylcarbamate, yellow 10, green 5.

This product is free of paraben, glycerin, and sulfate.
Points: Since I don't have too much trouble with either product's ingredient, they both land a light punch. I'm going to award both contenders a half point.
Kinky Curling Cream
Point = 0.5/ Total = 1
Quick Curls
Point = 0.5/Total = 1
3. Scent
With its grape and honey blend, Kinky Curling Cream smells so good; you'll want to eat it. It's not that it smells edible; it's just that its aroma appeals to my sweet tooth. Kinky Curling Cream tends to fade into a subtle fragrance. There isn't too much of a lingering scent when blow drying.
Quick Curls has a strong scent, a citrusy mix with a floral punch! When first applying this product, you will surely be able to smell it from a distance. I've had family members walk by my room as I'm doing my hair and compliment my "perfume"! If you use a hair dryer, you will up the ante, resulting in a slight chemical aroma. While Quick Curls has a pleasant smell, its strength should be noted, particularly if you prefer the smell of the other products you are layering onto your hair.
Points: I appreciate both products' knockout scent and will award each a full point. The two are neck and neck.
Kinky Curling Cream
Point = 1/ Total = 2
Quick Curls
Point = 1/Total = 2
4. Application
As I mentioned prior, Kinky Curling Cream must be applied in the shower for best results. This may result in the wasted product. It should be noted that the product has a thick consistency, so it takes a bit of raking and smoothing before it absorbs into the hair. I'm also able to skip a leave-in (yes, I actually skip the addition of a leave-in), and I still get great results.
Quick Curls is used out of the shower and has a lighter consistency, so it can be easily raked and smoothed into the hair. It can also be used with my Silicon Mix Leave-in Conditioner, without products reacting thus far. Perhaps it's because they both contain mineral oil!
Blame it on the honey or the glycerin, but Kinky Curling Cream takes much longer to dry with a hand held dryer. In fact, at 10-15 minutes, it's double the drying time when compared to Quick Curls.
Points: Kinky Curling Cream comes up slightly short and gets a half point. Quick Curls lands the hook and gets the edge with a full point.
Kinky Curling Cream
Point = 0.5/ Total = 2.5
Quick Curls
Point = 1/Total = 3
5. Look
Pros: It delivers fat, fluffy curls. My SO prefers when I use this product for wash and gos. I'm convinced that it's because it transforms my hair into a softer pillow for him to sleep on! The overall look is quite nice.
Cons: It can look a little frizzy and dull, as if my hair is in need of a sheen spray or glosser. Kinky Curling Cream also creates more shrinkage, even when stretching the hair with heat.
Pros: Skinny, shiny, thicker, defined, and elongated curls. My hair gets lots of shine.
Cons: My hair can look a little frizzy.
Points: Based on the positive comments I've recently received using this product, Kinky Curling Cream comes in as the ultimate showman. It gets a full point. Quick Curls gets a half point.
Kinky Curling Cream
Point = 1/ Total = 3.5
Quick Curls
Point = 0.5/Total = 3.5
6. Moisture & Feel
Kinky Curling Cream: My hair feels soft and light weight.
Quick Curls – You can feel the product on your hair. It can also dry a bit stiff, but nothing that a little oil can't fix.
Points: Kinky Curling Cream swings, uppercuts, and gets the edge with a full point. Quick Curls gets a half point.
Kinky Curling Cream
Point = 1/ Total = 4.5
Quick Curls
Point = 0.5/Total = 4
7. Wild Card/Tie Breaker: Second day hair
It's a phenomenon that only few stylers are able to help a curlie achieve second day hair. Let's see how our contenders stack up.
For Kinky Curling Cream, second day hair is a hit or miss due to the product's light hold. When it works, my hair looks great. When it doesn't (due to extreme weather or product's light hold) my hair looks like an undefined poof ball. It may be the look you're going for, but I prefer some definition. I've been unable to consistently sustain this look, but I'll keep trying.
Quick Curls' secret move is its ability to keep on giving. I always get big, elongated, and fluffy 2nd day hair. If I'm sleeping sexy and protecting my hair, I'm even able to get equally good results on the 3rd day!
 Points: Kinky Curling Cream gets a half point. Quick Curls lands the jab and gets a full point.
Kinky Curling Cream
Point = 0.5/ Total = 5
Quick Curls
Point = 1/Total = 5
And the winner is: A tie! Both products deliver and receive 5 out of 7 points. It comes down to the look you are seeking–elongated and tight curls vs. short and full curls. We'll have to conduct a rematch. Better yet, help me to select a winner by submitting your results. Share your experiences and/or battle with either products by commenting below.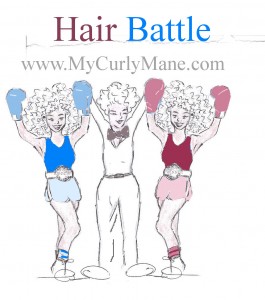 @HairRules True! True! It's still a great product. 🙂

— Nay (@mycurlymane) December 6, 2013
I was in the middle of whipping up my favorite pasta dish when I took a moment to flip through this month's Essence magazine. I stopped mid page turn and gasped as I curlspotted two of my favorite supermodels from the 90's–Roshumba Williams and Gail O'Neill.
Growing up, I admired Roshumba's long legs, toned body, and of course, her afro. Roshumba was the only model I knew with short, natural hair, and she wore it well. In the Sports Illustrated swimsuit specials that aired on TV, you could easily spot Roshumba with her delicious, chocolate complexion and bone structure. She didn't need long, flowing hair to be sexy. She just was, and her afro was an accessory to her beauty rather than the central piece of it.
Where Roshumba caught me at afro, Gail's long, natural hair had me at a loss for words. Whether straight or curly, it looked full and healthy. On her own, Gail is stunning, but her hair amplifies her beauty. I always looked forward to seeing her in magazines because she was so striking and a good model. She was one of the rare examples of real, naturally curly, black hair.
In my previous post on the return of MTV's House of Style, I mentioned that we are past the era of the supermodel. While we do have well-known models whom we can even call supermodels, it isn't like before. Supermodels were revered, so much so that we regular un-super humans knew them by first name.
While the period has passed, let's honor both ladies. For their contributions to fashion as black models who proudly displayed their natural hair, I am happy to announce that Roshumba Williams and Gail O'Neill are the first inductees into My Curly Mane's Hair Hall of Fame!
Turn back the clocks to circa 1990. I'm wearing "my uniform" consisting of black jeans and a navy blue top. It was my uniform because I wore it nearly every day. Blame it on wearing school uniforms as a child or just plain comfort, but that was the extent of my external fashion.
While I wasn't outwardly styled, internally I-loved-fashion. I couldn't get enough of Vogue, Ebony, InStyle, etc. You name it, and I had to read it. I also had to watch it all: Videofashion, Fashion Television (loved it!), Style with the highly intelligent and posh Elsa Klensch, and the biggie–MTV's House of Style. Yes, that of which was memorably hosted by Cindy Crawford.
Well, we're in for good news. Word on the street is that House of Style is making a comeback this fall! I am really excited about this. I know that there have been previous attempts to revive the show, but now, with a new generation of young trendsetters, perhaps this one will work.
But who will host it? We are past the era of the supermodel (I knew them all!). Wait. Moment of silence. Resume. Given this, I anticipate that the host will be either a Victoria's Secret model or an actress/personality known for her fashion styling. I'm placing my bet on either Adriana Lima,  Gisele Bundchen, or Kendall Kardashian. More K love? Of course, you know that I would root for any curly girl. Hey, hair and fashion go hand in hand! I suggest Israeli model Esti Mamo or U.S. model Chanel Iman.
"There's a lot of thinking that's going into figuring this role out, when this announcement will be, and who the type of person is who we want to be the face of [the show]," says Sophia Rai, vice president of digital production at MTV.
We'll just have to wait and see when the host is revealed at the MTV Movie Awards on September 6. Stay tuned! To get you warmed up, MTV is airing a documentary on the show which will air on August 7. Let's check out the trailer and look back at a classic episode of MTV's House of Style.
Below: The trailer for the MTV documentary on House of Style. I watched every episode!
Below: From the archives–an early episode of House of Style. Look at how young Naomi Campbell, Cindy Crawford, Veronia Webb, and Linda Evangelista were! Baby models. They're all still gorgeous. Miss the supermodel era. Sigh.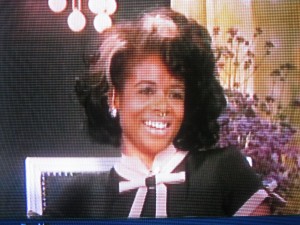 We all know that her milkshake brings all the boys to the yard, but what's the secret to singer Kelis' curls?
Her luscious, thick curly mane is as easily identifiable as her vocal sounds. From the bold, "look at me" colors to the fluffy coils, Kelis may be in Hair Hall of Fame territory.
I spotted Kelis' curls … or better yet, her fluffy waves during the July 13th episode of Fashion Police (video below). While I miss her textured, curly strands, I was digging her new 'do. It appeared to be the result of a rollerset, flipped out and curled ala Judy Jetson. There may also be some "magic hair" involved. An apparent lover of colors, Kelis stylized the look with violet highlights.
I personally like the look but believe that her natural curls are more flattering. It's her signature. A little over a decade ago, when I was hooked on hair color (the brighter the better), I can't tell you what I would have done for the blond and pink colored curls she once sported.
On a side note, I have always loved Kelis' eccentric music and eclec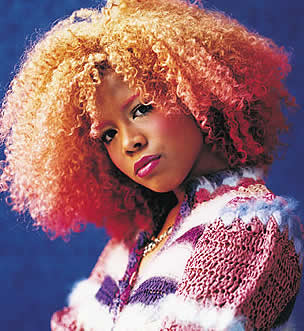 tic style. When she first arrived on the scene, it was deemed too far out for some, but little did we know that Kelis was just ahead of her time–pre-Gaga, Nicki, and Katie (I knew it!). I am still a fan of her video for "Caught Out There." She may have been screaming "I hate you so much right now," but I was thinking "I love your curly mane!"
You may also remember her uber long, straightened (and perhaps also magically enhanced) hair in "Get Along With You." That video is reminiscent of  Madonna's "Bedtime Stories" with a Tim Burton flare. It ventures into Tool (remember that band?) territory and always reminds me of my absolute favorite artist and the director of the soundtrack of my life, Bjork. So it was no surprise to find Kelis sharing pictures of her hanging out with Bjork during her interview with Fashion Police's Joan Rivers.
Check out the video below and let me know your thoughts on Kelis' new look.
In our previous discussion on the politics of natural hair, we talked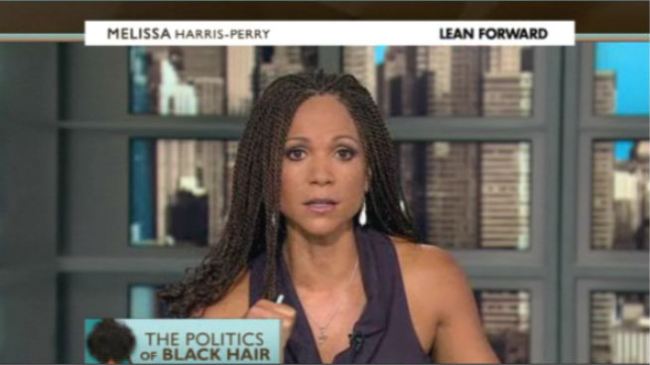 about politicians' and their spouses' hair. Today we look at the "natural hair movement," as highlighted by MSNBC commentator Melissa Harris-Perry (love her!), who's known for her long twists–not locks/dreads (as referred to by my Caribbean bredrens). The videos are included further below.
During the June 10th episode of her show, Harris-Perry interviewed a group of well-known and intelligent, natural haired women. The panel included actress and newly natural gal, Nicole Ari Parker, as well as blogger Nikki Walton of CurlyNikki. Hair-raising highlights and facts include:
Fact: Black hair care products have totaled $185M
Fact: In 2011, 36% of black women did not straighten their hair (via perms)
In regards to the "natural hair movement," Nikki Walton says, "It's about empowering textured women."
A shout out to Hair Rules' salon by Nicole Ari Parker (love her hair and applaud her for going natural). I can't speak for the salon, but Hair Rules' Quick Curls has been a life saver for my wash and gos thus far.
Fact: In 2006-2011, sales of hair relaxers dropped by 17%.
Anthea Butler of the University of Pennsylvania describes the "tumble weaves of hair in Harlem."  I nearly died hearing her describe this. Having worked right by Harlem, I am familiar with the many beauty supply stores … and tumbling strands of "good hair!"
How our fathers' (and men in general) acceptance of us has a lot to with our own acceptance of our hair. How many times have you second guessed a natural 'do because you weren't sure if your significant other or the powerful male figure in your life would approve of it?
I think the interview was spot on. Melissa Harris-Perry gave kudos to all the black women who proudly sported their majestic curly manes well before it was the hip thing to do. I second that emotion and give credit to Angela Davis, Diana Ross, Donna Summer, and all the trailblazing women in that category.
Perhaps next time Harris-Perry can conduct a follow-up in-depth analysis on why so many black women are currently choosing to embrace their natural hair (blame it on the recession, the influx of natural hair resources, or our new-found love of our hair?). It would be interesting if we compared and contrasted this with our Caucasian curly girls and their relationship with their textured hair. They have a journey as well.
That's my two cents but what are your thoughts on this coverage? Check out the videos below.
Visit NBCNews.com for breaking news, world news, and news about the economy
Visit NBCNews.com for breaking news, world news, and news about the economy
Hello newbie! Congratulations on becoming a curly girl. Cue the horns!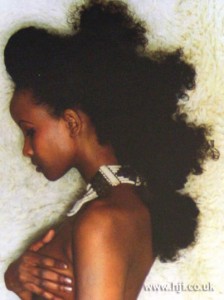 Whether you strategically big chopped, cut your hair on a whim, or grew out your curly mane, I commend you on embracing your natural self. This journey will have peaks and valleys as you re-introduce yourself to your natural hair or discover it for the first time. While you embark on this journey, please follow these guidelines on how to care for natural hair. Read them at least twice, and put them into action.
DO
1. Find time to play in your hair. You may have gotten repremanded for this in your youth. No more. You need to explore the twists and bends that make up your hair, and this will take time. I understand that working gals are strapped for time, so please take a minimum of 5 minutes before bed or 10 minutes on the weekends to study your curly mane.
2. Compliment your fellow curlies. I always find it strange that hair hating and competition takes place in our curly community. All girls need a little shout out and affirmation that their hair looks good that day. Pay it forward.
3. Read up on blogs and news about curly hair. It will help you to recognize hair issues such as sensitivity to protein and products, issues you may not have faced before.
4. Nail down a simple routine for a while. This will allow you the time needed to pay attention to your hair as opposed to the products you are using. You will be able to see how your hair reacts to your set product and routine throughout seasons.
5. Be gentle while handling your hair. No ripping combs and brushes through it. You will damage your hair strands.
6. Be patient, and you will achieve your hair goals. Unless you are ailing, all hair, African-American natural hair includes, grows. Period. The trick is to retain the length and health of your growth. With proper care, you will achieve your desired length. 

7. Embrace your texture and stop obsessing over hair typing. Yes, we all have different size curls, and one size doesn't make us have better hair than the other. A lot of us have at least three different textures on our heads. Do not fret. You are normal, and your hair is uniquely fab! Also, please, please note that shrinkage comes with the territory.
8. Get your curly essentials. These include: spray bottle, clips, clarifying shampoo, conditioner, leave-in conditioner, oil/butter, styler (optional), and satin pillow/scarf. Click here to read my detailed explanation of these essential items.
9. Listen to your hair. I say this time and again. If your hair is dry, start moisturizing. If it's suddenly feeling rough, check your styler. You won't know what route to take unless you listen to your hair and pay attention to its needs.
10. Embrace and love your hair!
DO NOT
1. Beat yourself up for not looking like another curlie. Each mane is unique, and yours is fine as is.
2. Assume your hair cannot be styled in a certain manner without trying it first. Natural hair is versatile and can look many different ways just through styling techniques.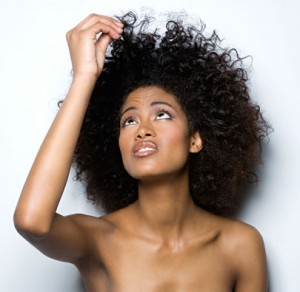 3. Assume your hair will never grow. You may just be staring at the mirror too long. Step away curlie. Just like my mom always says, "A watched pot does not boil."
4. Buy every product under the sun. Yep, made this mistake. Try a handful first, experimenting with one product for three days to a full week. Try different styles, utilizing that one product. What may not work on a wash and go may work magic in your braid-outs.
5. Freak out by all the natural hair information that is out there. Instead, slowly digest this information, always going back to study your hair.
6. Force tools and techniques to work. Your hair will let you know if a Denman brush is ripping it out or if a styler is drying it out. Listen to your mane.
7. Listen to negative comments as to why you changed your hair. You made a great decision. Don't let other people's negativity affect you.
8. Give up and go back to the creamy crack! Give your hair a chance and time. My hair today is much different from how it was a few years ago. Through time, patience, and care, my hair is stronger and healthier looking than it's been in a while.
9. Ignore your hair because you are overwhelmed with its new look and feel. Once again, you must breathe and have patience. This is all very new to you. You must realize that it will take time to physically and emotionally adjust to a new version of you.
10. Hide your hair because you feel awkward or different. Put your curly mane on full display. It is yours and only yours. Have no shame at how God made you. Wear it proudly!
The candidate with the best hair always wins" ~ Article in the Huffington Post
What if a presidential candidate or his/her spouse had natural hair? According to a recent article in the Huffington Post, that candidate would stay as is—a candidate.
Written by my former Columbia University classmate and political commentator, Keli Goff (good job Keli!), the article stresses the importance of appearances and its impact on political aspirations. Candidates' weight and facial hair are discussed, but the topic of natural hair caught my attention. According to the Huff, not only is the public particular about candidates having the "right" hairdo (helmet hair comes to mind), but they are also anti afros of the Angela Davis kind.
While authenticity is deemed as trumping all other factors, it is "the candidate with the best hair who wins." Christine Jahnke, a media trainer who has advised both First Lady Michelle Obama and Senator Al Franken, says, "The wise candidate recognizes that appearances do count — from hair to hemline to heel height."
The issue of whether or not female candidates and politicians' spouses can sport curly manes is often debated and spreads into the current job race. Across many hair blogs, women are weighing in on discussions about hair appropriateness for work. Some women have decided to tuck away their curls or straighten their hair for job interviews. Other professionals like Ursula Burns, chairman and CEO of Xerox, have risen through the corporate ranks, proudly sporting an afro. Ah, but it is a shortly cropped 'fro like Burns' hair that is deemed as more "attractive," according to Michael Goldman, a political consultant. It's short enough to be discreet, without fueling assumptions about race and politics.
In the U.S., the number of women who have big chopped or transitioned into wearing their natural hair has increased steadily over the last three years, as evident by the increase in YouTube videos, blogs, and media coverage of African Americans' natural hair. As much as the natural hair movement appears to be spreading among every day women, it still hasn't found acceptance in politics.
Nevertheless, let us curlies and non curlies keep hope alive and work towards changing perceptions of the norm, regardless of political views. Remember, it was not too long ago that the idea of having an African American president once seemed far-fetched as well, but we are finally here. Perhaps one day as your favorite show is interrupted by a message from the White House, it will be followed by the image of an afro.
Read the article in the Huffington Post, written by Keli Goff.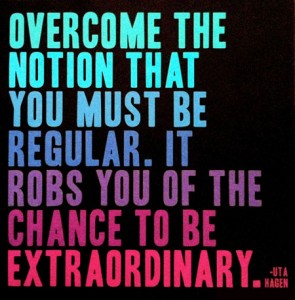 As a favor to a friend, I was asked to give advice to a college senior and fellow curly girl (yes!) on the working world and career options in the field of communications. After sharing my thoughts, it had me thinking about the journey we call life (bare with me for a moment).
I believe that part of our life lessons is to find, accept (for good and bad), and learn from ourselves throughout our different phases and stages. It may sound simplistic and easy for some of you to achieve.  I commend you! For others, it's a lifelong struggle between pleasing people by acting in accordance to their standards and being authentic to ourselves. This spans our career choices, how we present ourselves to others, and what we say about ourselves.
As a people pleaser, I often find myself questioning whether I've agreed with someone because I truly concurred with their thoughts or if it was expected of me and makes that person feel better knowing that I don't challenge their thoughts. It's as if some influencers–loved ones, friends, and acquaintances–are dangling a box in which a mold has already been cast.
Now, I will advise you as I advised this young lady. Whenever you're presented the mold, step away! If not, you will miss the opportunity to live a fulfilling life and achieve success doing what is in your element, what God has gifted you to do. It is your choice to forge your own path and embrace your true self.
I too struggle with this, so I'm reminding both of us today. Let us repeat Uta Hagen's words and remember to overcome the notion that we must be regular. Yes, let your freak flag fly!
Have you been forced into a mold? Have you broken free of it? Please share your story.
A girl without braids is like a city without bridges." ~ Roman Payne, Rooftop Soliloquy
Previously, I shared with you the many benefits of aloe vera on hair and my shock and awe at the results of my hair styled with aloe vera gel (AVG). Yes, shock and awe. Well, I didn't want to leave you hanging, so I continued to use the gel for a full week (how's that for due diligence?). I even incorporated it into my plaits/braid out routine, a welcomed change from my typical wash and go. The results?
Perfect! I am truly amazed. Aloe vera gel gave me a soft and defined braid out with little shrinkage. Typically, with other products, my hair results wane as the days go on. Not to mention that the product tends to dry out my hair, leave it dull after the first day, and/or leaves a slightly frizzed result. Not with aloe vera gel! I was able to resuscitate my braided out mane each night, getting 2nd, 3rd, and even 4th day hair! I kid you not. I also got some compliments … and confused stares (here she goes again with new hair).
You can achieve this look by following the steps below. You can also use braid outs as a protective style, meaning it will protect your strands from breaking and splitting by hiding and securing your ends (while in braids). This is particularly good for curlies whose hair does not like wash and gos or if your personal preference is for a more elongated curly look.
Tools:
Spray bottle with water
Leave-in conditioner (I'm experimenting with Beautiful Textures' Tangle Taming Leave-in Conditioner and having positive results.)
Oil/oils of choice (I used my Vatika Oil Mix. You can use plain Dabur Vatika Coconut Hair Oil)
Aloe vera gel (I used Fruit of the Earth 100% Aloe Vera Gel)
2 rubber bands
Hair dryer
Hair clips
First Things First:
1. Work on freshly washed hair. Yes, curlie, wash your mane!
2. Start at the back of your head and work your way towards the front.
3. Part your first section of hair and section off the rest of your hair with a clip. The bigger the section, the larger the curls and waves will be.
4. Layer products in the following order: leave-in conditioner, oil (for sealing in moisture), and aloe vera gel.
5. Braid your hair and twirl the ends around your finger. This will leave a curl at the ends. I applied a little extra conditioner to my ends to add moisture and aid in the twirling action.
6. Continue to braid all over your head. I do approximately 8-10 plaits.
7. You can leave your hair as is, or place your braids in two pony tails (see pic) using rubber bands. I use this method to further stretch my hair. If you like more body at the top of your head (va-voom!), skip the ponytails, as it will pull your hair south as opposed to up and out. I skipped the ponytails for my 2nd day hair results.
8. Let your hair air dry or sit under a hooded dryer. It may be easier to do this routine at night, and let your hair air dry overnight, which is what I did.
9. Once dry, gently unbraid your hair. If you let it dry overnight and it's still a little wet, gently unbraid your hair and blow dry (not scorch) it. Once dry, I like to use a blow dryer (again) to tug and stretch my hair even more. The blow dryer also helps my products, particularly the oils, absorb into my hair, softening the hair further.
10. Fluff and separate curls as desired in order to hide the parts in your hair. You can also add accessories as desired. I added a black flower (and a little gloss and glam!) on my 2nd day.
For 2nd Day Hair

1. Work in sections again, from the back to the front of your head. You can use the same areas you used before or use new sections. If you're using a new section, remember to gently separate your hair strands.
2. Lightly spritz sectioned off hair with water.
3. I added more aloe vera gel because I wasn't sure if I'd get enough definition. You can skip this or go in the opposite direction and add aloe vera gel, oil, and/or more leave-in. This will require some experimentation. Please listen to your hair and its needs.
4. Re-braid hair.
5. Air or blow dry.
6. Unbraid and fluff. You can also briefly blow dry and stretch your hair.
For 3rd Day Hair

Repeat the steps used for the 2nd day (above). I skipped the aloe vera gel and just added more leave-in, as I felt my hair needed a little more moisture. Once again, listen to your hair.
Try aloe vera gel on your natural hair. If your hair and scalp permits, you can continue to wear your hair in this style for consecutive days. Just repeat the steps above. Try it (don't forget the gloss and glam!) and share your results.