Heya cats and kittens! In an earlier post, I shared my experience using III Sisters of Nature Curly Whip Pudding and compared it to Miss Jessie's Curly Pudding, as III Sisters does in marketing this product. Well, since that post, some of you decided to try the Curly Whip Pudding yourselves … but couldn't find the product! No, I didn't pull a fast one on you!
I searched a couple of beauty supply stores and started to notice that the pudding … was missing. However, another product was in its place—III Sisters of Nature's Spiral Pudding. I decided to snag that product and do some further investigation. I compared the Spiral Pudding to a jar of Curly Whip Pudding I already had at home and found the following.
Like the Curly Whip Pudding, the Spiral Pudding claims to give your hair the same results as Miss Jessie's Curly Pudding. Only, III Sisters of Nature's products claim to be "the cleaner haircare products." According to the packaging, "Spiral Pudding helps revive dull, frizzy and tight curls to life with moisture, shine and length. Spiral Pudding is made with natural blends that have been reduced to the smallest molecule for maximum penetration and definition of curls, waves, twists and kinks."
Like Miss Jessie's, both of III Sisters' puddings are purple in color, smell like grape taffy or a grape flavored Now and Later, and have a thick texture (although the Spiral Pudding is slightly thicker and darker). If you read my previous post, I mentioned that the Sisters' pudding is slightly less aromatic, which I prefer. Miss Jessie's can be a bit too heavily scented for my sensitive sniffer, but it may be A-Okay for you. Mind you, Miss Jessie's pudding does have an unscented version.
While both of the Sisters' products have the same look and feel, I had to test out the results. I did a braid-out (yes, my typical style with puddings) with each product … and had the same results! Survey says: The Spiral Pudding is the new Curly Whip Pudding. It's just in a new packaging and sold under a new name. Perhaps the Sisters ran into issues with having the Curly Whip so close in relation to Miss Jessie's Curly Pudding. Inquiring minds would like to know!
All in all. It's up to you. Try III Sisters' Spiral Pudding (formerly known as the Curly Whip Pudding) and Miss Jessie's Curly Pudding and you be the judge. III Sisters of Nature's Spiral Pudding costs $12.99 and can be purchased at your local beauty supply store or at the sister's newly launched site, http://www.3sistersofnature.com.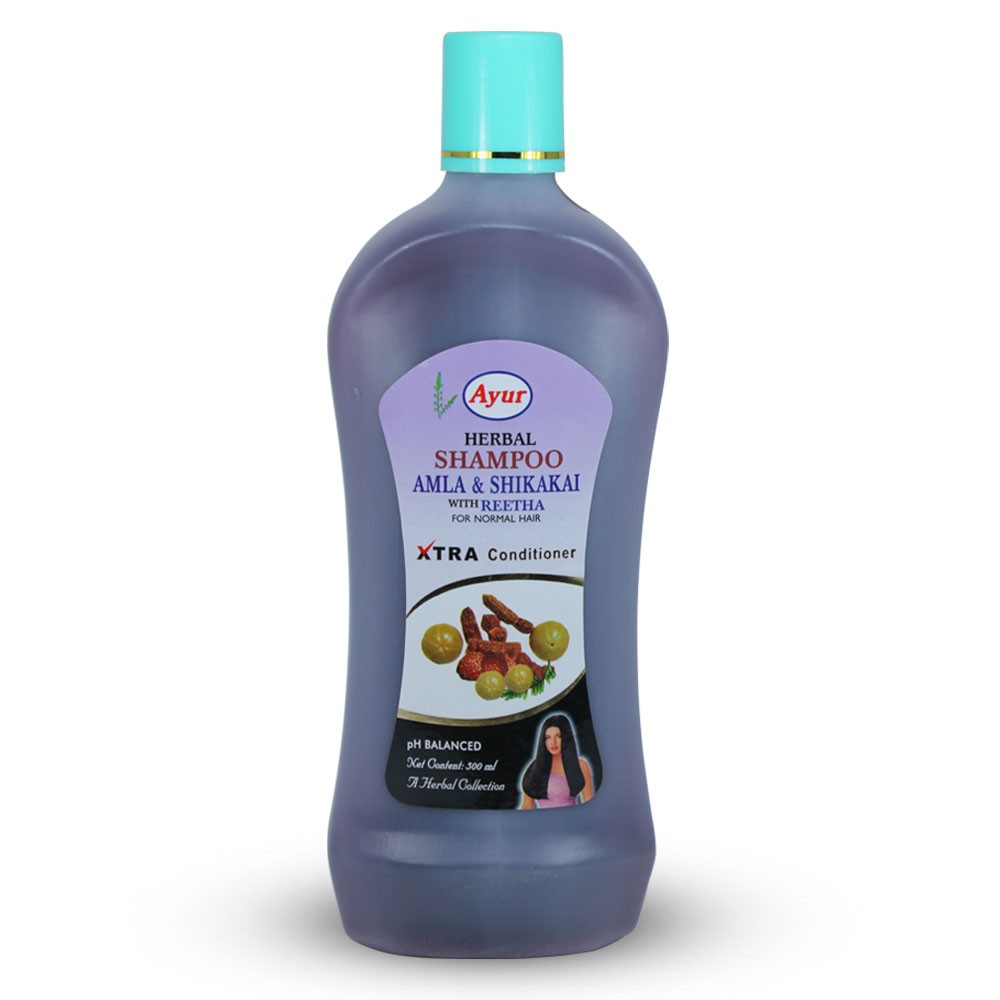 The last time I embarked on a Vatika Oil run, I caught sight of Ayur Herbal Shampoo. As I expertly juggled three bottles of Vatika in my arms, I figured there was room for one more item and picked up the shampoo. Now that I've tried it, let me fill you in on the goods.
Ayur Herbal Shampoo with Amla, Shikakai, and Reetha is marketed as being an extra conditioner for normal hair. According to its package, "its rich lathering formula leaves hair exceptionally lustrous and healthier. Natural herbal extracts clean the scalp, retaining its natural oils. It is also helpful in case of dandruff, falling, and greying of hair, etc."
Price
This shampoo can be purchased for $8 at your local cash and carry. You can also click on the links above to purchase.
Ingredients
Aqua, Sodium Laureth Sulphate (foaming and cleansing detergent), Cocomonoethanolamide (a foaming agent), Cocobetain, Amla (Embelica officinalis) Extract, Shikakai (Acacia concina) Extract, Reetha (Sapindus mukorossi) Extract, Propylene Glycol, EDTA (a stabilizer), Phenoxyethanol, Methyl Paraben, Propyl Paraben, Imidazolidinyl Urea, Colour, Fragrance.
As noted above, this shampoo contains the following herbal extracts:
Amla (Indian Gooseberry) – delays graying & prevents hair loss.
"Reetha is an excellent conditioner." – used in soaps and shampoos; derived from a plant.
Shikaikai (aka Acacia Concinna) –derived from a plant that has a low pH, this natural shampoo does not strip hair from its oils.
Despite all the good stuff, Ayur is not chemical free (reread ingredients above). It contains sodium laureth sulphate, a harsh cleanser that can be a deal breaker for some curlies. Given the inclusion of this ingredient, I wouldn't use Ayur more than once or twice a week … which is exactly what is recommended on the label. Sometimes you really do have to read and follow directions! 🙂
Scent
Ayur has a light, herbal scent. It isn't the least bit overpowering, so there's no need to worry about fainting spells.
Look
Ayur has a thick, syrupy texture and purple color (points!). Nothing out of the ordinary.
Application
Ayur easily lathers and distributes evenly onto my hair. A little goes a long way. You'll only need to apply it to your hair once in order to clean it. My curly mane already felt clean, but not stripped, after its first wash. I decided to lather up again in order to fully test the product. Although my hair felt drier on Ayur's second application, I could tell that my natural oils weren't completely removed. Thumbs up.
Moisture & Feel
As the company claims, Ayur doesn't appear to strip away my natural oils. After washing it out, my hair felt soft, perhaps even softer than after using other shampoos containing sodium laureth sulphate. The minimal stripping may be credited to Ayur's herbal extracts.*I already had Vatika oil in my hair before washing, so please factor this in.
Final Verdict
If your hair and/or scalp is sensitive to chemicals like sodium laureth sulphate and/or herbal ingredients, stay clear of this shampoo. If your hair and/or scalp if flexible, give this one a try. Ayur is great for removing build-up and cleaning textured tresses without stripping strands. I was pleased with the results but would caution from using this too frequently. It was too soon for me to note whether this will prevent graying and hair loss, but I'll include this in my rotation over the next couple of months and update this post.
Have you tried Ayur Herbal Shampoo or something similar? Share your experiences below.
When I tried Beautiful Textures Leave-in Conditioner months ago, I had such good results that I ran back to my favorite beauty supply store like a mad woman and scooped up the whole product line in eager anticipation of equally good results. Crazy? Who? Me? The leave-in was such a success that it is now my staple, so naturally I placed my bets on the other items in the collection without even trying them. This included  Beautiful Textures Moisture Butter Whipped Curl Crème (looong title).
Fortunately, this butter crème, which I'll refer to as BTB for Beautiful Textures Butter, meets my expectations … provided that I use it just for braid-outs. BTB is marketed as being for mixed textured girls, which you can argue includes all textured tresses. Hmmm … Still on the fence about how I feel about this, but let me break down some of its elements for you.
 Price  – Cha Ching or Minor Ding?
You can exhale curlie, this one won't break the bank. An 8 oz jar of this butter crème only cost me approximately $6. That's it!
 Ingredients – Powerful Potions
Okay this list is loooong. It includes a mixture of natural and chemical compounds. BTB is marketed as being enriched in aloe vera (my curly mane loves this, as you know), coconut oil (love!), soy (for hair?? Allllrrrrighty then.) argan oil (the latest oil of the month), shea butter, and mango butter. The full shabang includes: Aqua, Olea Europaea Fruit Oil/Olive Oil, Glycine Soja Oil/Soybean Oil, Caprylic/Capric Triglycerides, Behentrimonium Methosulfate, PEG 75 Lanolin, Cetearyl Alcohol, Ceteareth 20, Cetyl Alcohol, Argania Spinosa Nut Oil/Argan Oil, Cocos Nucifera Oil/Coconut Oil, Butyrospermum Parkii Fruit/Shea Butter, Mangifera Indica Seed Butter/Mango Butter, Rosmarinus Officinalis Leaf Extract/Rosemary Extract, Dimethicone, Aloe Barbadensis Leaf Extract/Aloe Vera, Phenyl Trimethicone, Panax Ginseng Root Extract/Ginseng Extract, Polysorbate 20, Imidazolidinyl Urea, DMDM Hydantoin, CI 15985/Yellow 6, Parfum/ Fragrance, Benzyl Benzoate, Benzyl Salicylate, Coumarin, d-Limonene, Hexyl Cinnamal, Lyral, Methyl Ionone Gamma.
Scent – Mmmm or Grrrr?
BTB smells a lot like mangos … which I love! Very delish.
Moisture & Feel – The Goodies
Off-white, peachy in color, this butter has a very light consistency. It is oily and will coat your fingers, but hello! It's a butter! 😉 Unlike some other products, it does not leave a tacky feeling. On my hair, this does leave a moisturized albeit oily coating. I tend to apply a lot of it, so watch out for the oily build up. In fact, I had to warn a friend, who was admiring my tresses, before she dove her fingers into my hair. She was surprised by the feeling to say the least! This is where you'll need to decide between the appearance and feeling of your curly mane. Can't we just have it all?!
Application – Getting The Look
According to the packaging, you should use this to "refresh and hydrate your mixed textured hair every day." It goes on to say that "Moisture Butter helps maximize the styling options of mixed textured hair by helping achieve softer, more defined curls, healthier looking elongated coils, or simply silky-smooth hydrated hair."
I tried to use this butter for a wash and go. Hey, I was feeling experimental! However, I didn't like the oil slick it produced. The best way to use this product is for braid- and twist-outs, as indicated on the package. Sometimes it does help to read directions! While you can use this on your first day braid-outs, I get the best results using this on the second day. Stay with me here.
First Day
I do my typical braid-out with aloe vera gel (AVG) and use this butter lightly over it. As an alternative, you can just layer oils (I prefer Dabur Vatika Oil) over your AVG braid-out, as I usually do, and skip BTB. Still with me? If not, read my review of AVG for detailed instructions.
Second Day
This is where BTB works its magic. I spritz sections of my hair with water, apply a little bit of this butter, and re-braid my hair. In the morning, I do my typical process. I un-braid my hair and briefly blast it with a blow dryer. During this time, I separate my strands and fluff my hair. The blow dryer warms up the butter in my hair. I believe that this enhances my look as well as the penetration of BTB's butters and oil into my hair.
Third Day
I repeat the process I used on the second day. After this day, I wash my hair because my scalp gets product build up from this butter, and my hair is oilier than desired.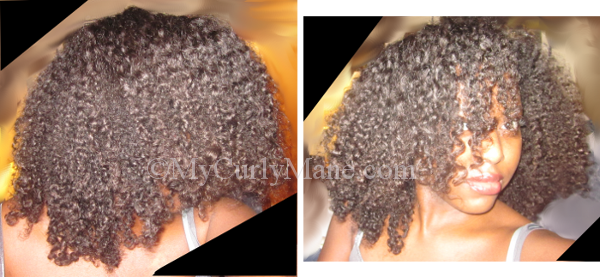 Look – Thumbs Up or Down?
On the first day, my AVG + oil/AVG + BTB combo produces curly waves. In comparison, BTB produces thicker, even more defined waves on the second and third day. Both braid-outs create an elongated style, but the look and thickness differs. My hair is also lighter looking and feeling on the first day, since it is not yet weighed down by the butter. It becomes fuller looking on the second and third day with BTB. I love big hair!
As I mentioned before, I always wash my curly mane after the third day due to the build up and oiliness. My hair also starts to look a bit dirty … whether you're seeking this look or not is up to you!
All in all, this product has now been initiated into my routine. Braid-outs are my preferred protective style this winter, and this butter is working. I give it thumbs up, as I love the results. However, I am leaving myself room to play and explore other butters. I'll report back.
You can purchase this at your local beauty supply store or click here.
Do you give Beautiful Textures Moisture Butter Whipped Curl Crème thumbs up or down? Shout it out below. If you know of other butters that are working for you, share and share alike!
Recently, I was graciously given the opportunity to test out and review Alikay Naturals Moisturizing Black Soap Shampoo and Honey and Sage Deep Conditioner. Just for you! Yes, this was a very kind offer, which I really appreciate. No worries, curlies! (My Curly Mane takes the stand, picks up a prayer book, and raises my right hand). I will always speak the truth, the whole truth, and nothing but the truth in my reviews. So help my mane! (Takes seat and begins testimonial).
Alikay Naturals is the brainchild of Rochelle Graham-Campbell aka Black Onyx77 on YouTube. I give her lots of credit for stepping up and becoming a woman in business, particularly in the natural hair care industry. I have never used the Alikay product line before, but was pleased to know that both the shampoo and deep conditioner are marketed as being 100% natural and 90% organic, especially since my curly mane is slowly taking a liking to all natural ingredients (as opposed to its relationship with mineral oil and silicones aka "bad" products for hair). Here are the goods:

MOISTURIZING BLACK SOAP SHAMPOO
1. Price: Approximately $11 for an 8 oz. bottle ( a little more than your average drug store brand but relatively affordable)
2. Key Ingredients: Water, Raw African Black Soap (always wanted to try this!), coconut oil (as you already know, my hair loves this), essential oils, fragrance, herbal and botanical blend. No: Petroleum, mineral oil, alcohol, paraben, sulfate, silicones (aka all that "bad" stuff I mentioned prior)
3. Scent: Great!I'd describe this as soapy, Hawaiian Punch mixed with bubble gum … if there is such a thing. Yum!
4. Application: Okay, this is where it gets tricky. This product is reeeaaally watery as opposed to traditional shampoos. I wasn't quite prepared for this. At first, I poured it into my hands … and watched as the product seeped through my fingers and into the drain. Fail (on my part)! I poured some more into my palms, tried rubbing them together … but there was very little lather. Fail! I tried pouring it into my hand and quickly tossing it over my hair. Fail! Okay, call me slow on this one, but on my final try, I just held my head back and tipped the bottle over my hair. Whala (voila)! I could feel it seeping into my scalp. I poured it onto the top of my hair several times, then worked it throughout my scalp. Perfect!
Please note: The label already addresses the consistency of this product … I just happened to skip reading it and wasted a lot of product in doing so. According to the label, "it is in a watery form so no thickening agents have been added." Very true. In fact, it feels as if the shampoo isn't doing anything, which is what I initially assumed. I ended up pouring extra amounts—certainly more than what was needed—on my hair, since I assumed that it still wasn't clean. Once again, there is no lather from this shampoo or dryness to my hair, as with regular shampoo, so this threw me off.
Yet, the shampoo must have worked because afterwards my hair felt soft. This product definitely did not strip away my natural oils, as promised. It also absorbed well into my hair. I just had a tough time gauging whether or not work was done (due to its lack of drying properties) and how much of it is needed. You may not experience this, but remember this is what happened to my curly mane.
5. Moisture & Feel:  Even before I proceeded to condition my hair, my hair felt soft and moisturized.
6. Look:  Alikay Moisturizing Black Soap Shampoo is dark brown in color and has a thin, liquid consistency. As for my hair, its appearance was typical of what it looks like after washing. However, I lost much less hair than I do when using regular shampoo. I'm pretty sure this is because regular shampoos contain sodium lauryl sulfate, which like a detergent, strips away natural oils from hair, thereby drying it out and leading to breakage.
Survey Says: While this won't necessarily upstage my other products, I'm not opposed to revisiting it. I still like to use a little something that will clarify, but you can always add that type of product to your routine. Alikay Naturals may actually have something similar in their line. I'm comfortable recommending this to you, particularly for curlies suffering at the hands of traditional shampoos. Just use my suggested application tip, so you don't waste the product and save dollars!
HONEY AND SAGE DEEP CONDITIONER
1. Price: Approximately$15 for an 8 oz. jar
2. Key Ingredients: honey, sage, coconut oil extracts, extra virgin olive oil, wheat protein, behentrimonium methosulfate  (rapeseed oil), silk amino protein, rice bran oil, eucalyptus oil, babassu oil, herbal and botanical blend. No: petroleum, mineral oil, alcohol, paraben, sulfate, silicones ("bad" guy alert again!)
As written on the label, "honey attracts water to hair then locks in moisture in each strand. Sage is proven to prevent hair loss and thicken hair. Extra Virgin Olive Oil adds shine and softness." If you subscribe to My Curly Mane, you'll know that I briefly touched upon the use of honey for hair. It is a humectant, attracting moisture to hair. Not to mention, when you eat it, honey boosts the immune system.
I did a double take when reading that this deep conditioner also contains babassu oil, which is new to me. Upon further research, I discovered that babassu (say that three times!) is a vegetable oil that grows in the South American Amazon. It is a non-drying emollient that has similar properties as coconut oil and is often recommended for soap makers.
3. Scent: The Honey and Sage Deep Conditioner smells like minty bubble gum, reminiscent of Miss Jessie's Curly Buttercreme. This may be credited to the inclusion of Eucalyptus Oil. While I'm not a fan of minty hair products, this product is ideal for those of you who adore this aroma. I also wasn't thrill with the smell of my hair when blow dried (I have a sensitive sniffer) but to each their own.
4. Application: This product is thiiiick, so you'll need to rake, smooth, and work the product into your hair. I tested this two ways. The first time I left the deep conditioner in my hair for 15 minutes with a shower cap over my head. I then rinsed it out of my hair. My hair felt very soft. The second time, I applied the product, covered my hair with a shower cap, and sat under a hooded dryer for 15 minutes. This worked much better and left my hair softer and even more moisturized.
5. Moisture & Feel: Once again, this deep conditioner succeeded in adding moisture to my hair. This, of course, made my curly mane cottony to touch.
6. Look: This conditioner looks like gritty oat meal and leaves behind traces of beads in the shower. I was surprised to discover that after using it, my hair was very fluffy, fuller as stated, and a bit elongated. Perhaps this is because my hair was also more hydrated.
Survey Says: This deep conditioner works pretty well. It definitely softens my hair, and I can see it coming in handy during the winter. While I don't think it's essential for me (we'll see when winter comes), it may be helpful for you, particularly if your mane is recovering from heat damage or tends to be on the dry side.
FINAL VERDICT
These products live up to their promise. They infuse moisture into hair, which is key for hair health. I don't think they will replace my current lineup at this point, but I'm also not opposed to using them again. I still have some of each product left over, so I will continue to use them up and update this post as needed.  Stay tuned for updates!
Of course, you won't know how these items respond to your curly mane unless you try them yourself. I know. I know. Trial and error again. Alikay Naturals Moisturizing Black Soap Shampoo and Honey and Sage Deep Conditioner can be purchase from www.blackonyxworld.com.
Have you used Alikay Naturals? If you decide to try these products or have in the past, please report back here. I'm interested in knowing your results and hair story.
Is your hair dry? Is it poofing out more than desired? Come closely. Very closely. Very, very closely. Okay, that's good enough! This one may not be a big secret to you, but I'll whisper a single key word, "ooooiiiilllsss."
My curly mane has been thanking me since I introduced carrier oils into my routine. Not to be confused with essential oils (lavender, peppermint, etc.), carrier oils are derived from seeds, nuts, and vegetables. All of your conditioning will be in vain if you don't seal in your hair's moisture with an oil or butter. It's hard enough for sebum (natural oils from your scalp that moisturize your hair) to travel down your coily hair, so you'll need to add oils or butters instead. Oils tend to seal and/or penetrate the hair shaft, locking moisture into hair and reducing frizz. Most oils even moisturize the scalp.
They also work wonders on your skin and nails. You can use these nourishing oils alone or combine them with essential oils, mainly to dilute and literally "carry" the essential oils onto the skin. I've never tried this combo due to the heavy scents that essentials have, but try it, and please report back!
USES
Hot Oil Treatment – Help prep your hair/cuticles for the harshness of shampooing by doing a hot oil treatment. Combine your favorite oils with conditioners and wrap your hair with a towel or plastic cap. You can sit under a dryer or leave the mix in your hair for at least 30 minutes. This should be done prior to washing your hair.
Shampoo Booster – Shampoos strip natural oils from the hair. You can prevent this by adding your oil(s) of choice to your shampoo to make it more moisturizing. Have you noticed the influx of oil-based shampoos? If you haven't snagged one … make your own!
Deep Conditioner – Like hot oil treatments, deep conditioning helps to pack moisture into your hair. Oils helps to condition the hair and scalp while also treating split ends.
Seal The Deal – Have you ever noticed how great your hair looks at home … only to arrive at your destination with a ball of frizz? Whomp! Whomp! Those same magical, carrier oils seal moisturizing products into hair. You should apply them over water or leave-in conditioners. Don't believe me? Yep, I wasn't sold for the longest time, but check out my pic below for proof.
RECOMMENDED OILS
The oils below can be used topically and/or on your scalp. Please note that you do not need to use them all. These are the all stars that work on my curly mane. Click on the links below if you would like to purchase these oils.

On the left, my hair with leave-in conditioner & aloe vera gel. I forgot to seal my leave-in with an oil. On right, later in the day, my hair poofed out because of the lack of oil.
Almond Oil – After replenishing my oil mix (see ingredients at the bottom of this post), I realized that I originally left this oil out from this listing. I'm not sure how I did since I once swore by this oil before discovering Vatika Oil. Almond Oil is rich with Vitamin E, which means that it nourishes hair. It adds sheen and locks in moisture, which is exactly why I relied on it. It's believed that ancient Egyptians used this oil in their beauty routine, but then again, many of these oils have been traditionally used long ago by savvy ladies across the globe.
Avocado Oil – I love, love to chow down on avocado. Blame it on me being a Caribbean girl. Now you could only imagine my excitement upon discovering avocado oil. Hey, if it's good for the tummy, it's got to be good for my hair, right? … Yes, it is! This oil contains vitamins A, E, and D, which are grade A elements for hair. This oil is a great sealant for my tresses. It is also an ingredient in my oil mix (see below).
Coconut Oil – This nearly tops the list for my curly mane. It comes in second place, behind Vatika Oil. Coconut oil smells soooo good, and it contains Vitamins E and fatty acids that combat dandruff. It can actually penetrate the hair shaft, where it helps reduce protein loss. It can thicken hair and reduce premature graying. It works wonders on porous strands and definitely helped my hair rehab from heat damaged. This oil best assists my hair in retaining moisture. I use it topically or on my scalp. It is also an ingredient in my oil mix (see below).
Jamaican Black Castor Oil (JBCO) – With its well-known dark color (due to the roasting of castor beans) and nutty smell, this oil is proven to be extremely effective in helping to grow hair. How? JBCO increases the flow of blood to the scalp. It also contains Vitamin E and Omega 6 fatty acids, which moisturizes the hair follicle. This oil is thiiiick, so use it sparingly. I like to combine it with other oils and apply it to my scalp. I also apply it to my hair ends during winter.
Jojoba Oil – This oil is excellent at penetrating the scalp and hair shaft. It's recommended for treating scalp build up. Rich with vitamin E, jojoba has many of the same properties as sebum, the natural, moisturizing oil produced by your scalp to reduce hair loss. Jojoba works well with oily or dry scalp. Once again, you can use this topically or on your scalp.
Extra Virgin Olive Oil aka EVOO – This famous oil not only pairs well with bread (delish!), it also works wonders on natural hair. Derived from olives and green in color, EVOO soothes the scalp. This is particularly helpful for smoothing hair cuticles.
Dabur Vatika Oil – My absolute favorite oil blend! This product makes my hair sooooft. It's enriched with a mixture of goodies:
Amla (Indian Gooseberry) – delays graying & prevents hair loss
Bahera (ayurvedic herb) – nourishes hair & maintains its color
Brahmi – nourishes hair & promotes growth
Coconut Oil – retains hair's moisture
Cow's Milk – nourishes the scalp
Harar – cleanses hair
Kapur Kachari – an antiseptic
Henna – conditions hair & is a colorant (although this product will not color your hair)
Lemon Oil – controls sebum flow
Neem – strengthens hair & fights dandruff
**MY CURLY MANE'S OIL COMBO **
I like to keep it creative and mix them all together! I combine half Vatika Oil, a small amount of JBCO, and the rest of the oils on this list together. Hey, it's the best of all worlds, and they greatly seal in moisture!
Attention Budgetnistas: You do not need to purchase and combine all the oils listed here! I recommend at least picking up Coconut or Vatika Oil either from this site or from your local Cash and Carry. If you'd like to add another oil to Vatika/Coconut Oil, I recommend purchasing Almond Oil from here or from your local Vitamin Shoppe.
I apply oils/my oil mix to my hair each day–regardless if I'm wearing my hair naturally curly or straight–and add them to my scalp in the winter. You can both feel and see the difference. Try it and see!
If you have recommendations or comments, please feel free to share!
 We only live once, but once is enough if we do it right. Live your life with class, dignity, and style so that an exclamation, rather than a question mark signifies it" ~  Gary Ryan Blair
At some point in your hair journey, you may embark on an endless quest for the ideal hair product. You will most likely cross a bridge from the land of puddings to a field of hair gels. Even more challenging, this field includes a vast plain called Eco Styler Gel. Have no fear! My Curly Mane is here as your guide.
Eco Styler Gel comes in a variety of rainbow-colored lines geared towards a wide range of hair needs – from color-treated tresses to active, sporty manes. Some variations even contain argan and olive oil, and each gel type has a holding strength that ranges from 1 to 10 (the strongest hold). From my experience and those of my friends, Eco seems to works for different hair types and styles. It can be used for braid/twist-outs, wash-and-go's, or to "get that hairline laid!" LOL!
If you read my hair story, you'll know that I first became acquainted with Eco Styler Protein Gel as the "black gel" that saved my life. I used Eco for several years until my foray into straightening addiction. Once I tried to embrace my curls again, Eco didn't give me the results I desired due to my poor hair health and improper routine for wearing my hair out (as opposed to my former trademark afro pigtails).
With a 32oz jar of Eco Protein still decorating my bathroom cabinet (it's crowded in there!) and one curlie's questions about the gel (yes, I'm looking out for ya), I decided to revisit this gel. In fact, I'm comparing three of Eco's most popular gels:
Eco Styler Protein – Although it looks like "black gel" upon initial impressions, this gel is actually dark brown in color and packed with Hydrolyzed Wheat Protein. It has a level 7 hold and comes in two versions—super protein (has a black lid) and regular protein (has a white lid). I've always used the regular version, but if your hair is really weak or desperately over moisturized (click here to read my post on moisturizing natural hair), you may want to test out the super protein version.
Eco Styler Krystal – This gel is clear in color and has a level 10 hold, the strongest holding level. This version was recommended to me by another curlie who gets incredible results from it … and will be featured on this site soon!
Eco Styler Curl and Wave – I snagged this product from the shop because of… its pretty pink color. Yeah, I admit that I'm sometimes a sucker for bells and whistles. The bonus is that this gel is specifically formulated for textured hair.  Uh, huh. There was a method to the madness. It also has a level 8 hold, one notch above my "black gel."
Price – How much?
No need to wait til pay day or rummage through your clothes' pockets for extra change. Eco is extremely affordable (relatively speaking). Sizes include:
8 oz for approximately $1.39 – This is a prefect trial size.
16 oz for approximately $2.50 – Once you've committed to one of the gel types, you may want to purchase this size.
32 oz for approximately $4 – Okay, now you've gone a little haywire like me and decided you need to stock up for winter! This size is perfect if the product works for you and you're not prone to switching or experimenting with other products. It's also ideal if you are traveling overseas and can't find this gel, going away for college, or just dislike frequent shopping trips.
Ingredients –What's in this stuff?
Hard to believe but Eco's formulation appears to be quite simple, and it is water-based (1st ingredient in the list).
Ingredients are: Water, Carbomer, Hydrolyzed Wheat Protein, PVP, Glycerin, Triethanolamine, Sodium Hydroxymethylglycinate, Polysorbate 20, Tetrasodium EDTA, Fragrance, Love and Pride (nice). This product is free from:sulfates, silicones, and alcohol.
Take caution if you are:
Protein sensitive
Need to UV protect your mane (try the Krystal or Curl and Wave versions)
Health conscious -According to the Environmental Working Group (EWG), there are moderate concerns for allergies and immunotoxicity and low concerns relating this product to cancer. Click here to read more from EWG.
Scent – Run or relish?
Overall, Eco has a light scent, but each product line differs.
Protein (black/brown version) – It smells like yummy grape. This is my favorite out of the three.
Krystal (clear version) – With this, fresh laundry or soap comes to mind. Ranks #2.
Curl and Wave (pink version) – Think of chemically infused strawberry gum … if there is such a thing. This is my least favorite out of the group.
Application – How to work it?
1st Day
Start with freshly washed hair.
Smooth the leave-in conditioner of choice through your hair. I like to use Beautiful Textures Tangle Taming Leave-in Conditioner and concentrate my efforts on my ends. Some curlies skip this process, but my hair dries out easily so I use a leave-in. Plus, it helps to soften the gel.
Start at back of head and smooth gel onto hair in sections. I use the good old fashioned rake and smooth technique. This consists of literally raking the gel through a section of hair and then smoothing it down the shaft. This helps to remove excess product and encourage curl clumping and formation.
Optional: Smooth gel on hairline to enhance overall look.
Do not touch!
You can air dry, but I like to blow dry my hair for predictable results. When doing so, I direct the dryer down my hair shaft and do not shake my hair about. It's only when my hair is more than half way dry that I begin to slightly separate the hair, so I can dry the roots.
Once nearly dried, I lightly tug on my hair and blast the air at my roots. This is in an effort to stretch my hair/gain some length.
Once fully dried, your hair will look crunchy. If this is your desired look, you're all done! If you're going for a softer look, this is when you will need to scrunch out the crunch. Remember to wait until your hair is completely dried. This may be right after blow drying up until 30 minutes afterwards. Literally take clumps of hair and gently scrunch your hair. You'll note the floating particles of product as the gel cast (crystalize coating) leaves your hair. This is also when I like to separate and fluff my hair.
Guess what. I've been skipping oils on the 1st day and had great results, but this may be the result of my oil infused leave-in. As always, you will need to experiment and adjust to suit your hair needs.
To preserve this look, I pineapple my hair overnight, literally piling my hair at the tippidity top of my head like a unicorn. I also sleep on a satin pillow case.
2nd Day
Take down hair. I like to tie my hair back in a scrunchie while I apply my makeup.
Smooth oil over the hair.
To help your hair hang down further and gain some length, briefly blow dry your hair on a warm setting. I also apply the tug and stretch method to gain length.
That's it. You're good to go. During this day, your hair will have greater volume = big hair!
To preserve this look, see the steps above.
3rd Day
Repeat the steps used on day 2. Your hair will be even bigger!
This product lasts me for 3 days. Afterwards, my curls are bit frizzy and dull. You can co-wash, as the gel can be easily removed. However, I like to use a moisturizing shampoo and start again with a clean slate. Plus, I've noticed that there is a slight build up on my scalp when using this. I think this is the actual product, as I apply it close to the scalp.
Moisture & feel – The goodies?
All Eco gels are smooth to the touch. If you rub it between your fingers, it feels moisturizing. It does dry slightly tacking on the hands. On my hair, I don't find it very moisturizing, although the ingredients include glycerin. If you are seeking a more moisturizing product, I recommend aloe vera gel or just layer this over a leave-in.
Also, this gel does not give you a producty feel. However, your hair will still feel slightly crunchy. It is a gel, after all. 😉
Look – Thumbs up or down?
For me, Eco does a great job of defining my hair. It does not flake when paired with my leave-in, although it can react with other brands. This will take some play to get the right combo for you. As mentioned prior, my curly mane is shinier on the first day in its crunchy form. Once scrunched, my curly mane is slightly dull. Try oils to assist with obtaining sheen. If applied properly, Eco also does not make your hair frizzy.
When comparing Eco Protein, Krystal, and Curl and Wave, I find little difference among them. Krystal dries hair very hard, so I place this one in second place. Curl and Wave tends to cause the most shrinkage out of the group, coming in third place. Eco Styler Protein reacts best to my curly mane, providing the best of all needs—length, definition, volume, and 3rd day hair!
With such great results, Eco is shaking up my hair routine. I've been using this more often than aloe vera gel. I'll let you know how it stacks up in the cooler months and against other products. Hmmm … perhaps it just might make for a solid entry into another Hair/Product Battle! Stay tuned!
UPDATED (1-9-13): I've been using Eco Krystal more regularly than the Protein version. You can't go wrong with these gels. Check out how Eco Styler Gel stacks up against Fantasia IC Gel in my latest Hair Battle!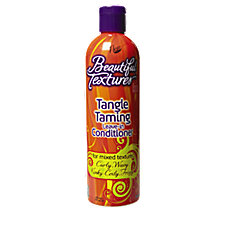 Pop! Bounce! Sway! That's the sound of my tresses doing their dance the minute they're caressed by Beautiful Textures Tangle Taming Leave-in Conditioner. I have used this leave-in consistently for the last month, and … I am a fan of this product!  Attention! Attention! Here lies a product that actually lives up to its promise. Yes, curlies. We have lift-off.
Here's the rundown. A few months ago, I discovered Beautiful Textures on a trip to one of my go-to beauty supply stores (BBS). I entered the store with the intention of purchasing my previous staple, Silicon Mix's Leave-in Conditioner. I turned the corner toward the Dominican section. You know the aisle with Lacio Lacio, La Bomba, and the other major Dominican players?
Well, on my way towards that area, I heard audio coming from another aisle. I walked over and was nearly blinded by a sea of bright yellow and orange. The colorful packaging of Beautiful Textures' entire product line was on display, accompanied by a looping video of apparent biracial women swinging their pretty curly manes (some curls looked much better than the others that were featured).
Why biracial babes? Beautiful Textures is marketed as being "for mixed textures," which made me pause and question if any of the products would work for tighter textures like my own. I also questioned the quality of the packaging and some of the model's hair, but that lasted for a minute, as my curiosity and product junkism reared its ugly head again. Within a few seconds of scanning the product line, I swiped the Tangle Taming Leave-in Conditioner (approximately $6), Curl Control Defining Pudding, and Moisture Butter Whipped Curl Créme—all of which I will review just for you!
Let's begin today by focusing on the Tangle Taming Leave-in Conditioner. I'm still surprised to admit that I'm hooked on this bad boy! Yes, I have fallen hard, but I don't want to be too hasty! I've got to let the love affair take its steady course. 😉
Beautiful Textures Tangle Taming Leave-in Conditioner has a thick, creamy consistency, so gauge your application according to your strands. I apply a generous amount to my freshly washed hair, basking in its fruity scent. Not to worry. The smell isn't overpowering, at least not for me. If it does bother you, take comfort in the fact that it doesn't linger for long.
The minute the cream touches my hair, it melts into it. I instantly notice a difference. My strands curl and spring into place, easily becoming defined. This isn't a chemical reaction. Rather, it's my hair soaking up the yummy goodness that the leave-in provides. The slippage this product gives is amazing. It allows me to easily separate my curls for finger combing and styling. It also works well with my stylers (aloe vera gel included), possibly even enhancing them.
While the distribution is impressive, this tangle tamer clearly nourishes my tresses from the inside out. After using it, my hair is much softer and moisturized compared to other products. In case you don't already know, naturally curly hair thrives with moisture. Without it, you'll quickly spiral into the land of hair breakage.
This product is jam packed with oils upon oils as well as aloe vera gel, which my hair loves. Other ingredients include: Aqua, Olea Europaea Fruit Oil/Olive Oil, Argania Spinosa Nut Oil/Argan Oil, Glycine Soja Oil/Soybean Oil, Cocos Nucifera Oil/Coconut Oil, Butyrospermum Parkii Fruit/Shea Butter, Mangifera Indica Seed Butter/Mango Butter, Rosmarinus Officinalis Leaf Extract/Rosemary Extract, Aloe Barbadensis Leaf Extract/Aloe Vera, Dimethicone, Panax Ginseng Root Extract/ Ginseng Extract, Polyquaternium 37, Propylene Glycol Dicaprylate/Dicaprate, Hydrogenated Vegetable Oil, Glycerin, DMDM Hydantoin, Cetearyl Alcohol, Ceteareth 20, Polysorbate 20, Propylene Glycol, Imidazolidinyl Urea, Phenyl Trimethicone, CI 15985/Yellow 6, Parfum/Fragrance, Benzyl Benzoate, Benzyl Salicylate, Coumarin, d-Limonene, Hexyl Cinnamal, Lyral, Methyl Ionone Gamma.
It is free from: paraben and protein.
Pull the brakes! If your hair hates oils and aloe vera, sadly, this one may be a no go for you. Stick with whatever product your hair likes best and ignore me … well, just this once! LOL!
I really do hope that someday there will be one miracle product that fits all curlies, and we can skip along together, curls bouncing along into the sunset. Of course, that would mean that all of our curly manes would be the same, and what a boring world that would be!
Beautiful Textures has finally launched its Web site. You can learn more about the product line and catch those videos that piqued some of my interest by visiting: http://www.beautifultextures.com
Updated 8/4/13: This post lists key items to help you maintain your natural hair. Please note that there's an eBook with the same title, A Curly Girl's Essentials: A Guide for Navigating Your Curly Mane, that is now available for FREE when you sign up for My Curly Mane's updates! The eBook includes basic information (including the list below) that will help you attain healthy hair. Subscribe and see!
____________________________________________________________________________________________
Back to the deets: The net is bubbling up with information on caring for naturally curly hair. Woo hoo! While there are more resources at our fingertips, it also makes it a bit more difficult to find simple, basic information on how to care for natural hair. I don't want to confuse you even more, particularly you newbies out there.
Instead, I'm going to break down for you a few essential items that every curly girl needs in her stash. For my easy, breezy minimalist gals, this one's up your alley! The products for natural hair and tools below are listed in the order in which they're most likely used.
1. Moisturizing & Clarifying Shampoo / Sulfate Free Shampoo
If you are using products (mainly stylers) that contain mineral oil or non-water soluble silicones, you will need to use a shampoo to clarify your curly mane. Mineral oil and silicones can trap moisture within your strands or prevent it from entering your hair shaft. They tend to build up onto your hair, particularly African-American natural hair, and are best removed with shampoos.
Typically, shampoos contain sodium lauryl sulfate, a detergent that creates a foamy lather and strips hair of its natural oils.  Frequent shampooing dries out our curly manes, making them susceptible to breakage. Unless your hair is naturally oily, please shampoo minimally. Your best bet is to purchase a shampoo that is also moisturizing.
If you're following Lorraine Massey's Curly Girl Method (Curly Girl: The Handbook
) aka the noo poo (no shampoo)/co-washing (conditioner washing) method, there may be times in which your curly natural hair is over moisturized. Yep, would you believe that one? Hair that is holding too much moisture will be limp. If you fall under this category, use a sulfate free shampoo to clarify and help wake up your strands. Just an aside, a protein treatment may help as well.
Recommendations:
Sulfate-free: Miss Jessie's Crème De La Curl
Cleansing Crème and Creme of Nature Moisture & Shine Shampoo with Argan Oil
Moisturizing: Creme of Nature Detangling Ultra Moisturizing Conditioning Shampoo and Dabur Vatika Moisturizing Shampoo with Sweet Almond
2. Moisturizing Conditioner
This is a must, especially if you use shampoo. Conditioners help to restore the moisture that shampoos take away. Not to mention, they add necessary slip for detangling tresses. In addition, conditioners can be left in your hair as a styler. This is known as Teri LaFlesh's Tightly Curly Method. While I haven't had success with this method, it may prove positive for you.
Recommendation: Herbal Essence's Hello Hydration

3. Leave-in Conditioner
Another must have! Leave-ins are crucial to many, if not most, curly girls. When used under your styler and sealed with oil (unless your styler contains enough oils), leave-ins keep curly hair moisturized. It also adds definition and reduces frizz.
You can use a regular conditioner as a leave-in, just beware that some conditioners react to stylers and cause white balls to appear on one's hair. Not all products play together nicely. 😉
Recommendations: I have recently switched from using Avanti Silicon Mix and swear by Beautiful Textures Tangle Taming Leave-in Conditioner
. This product is amazing!! Check out my product review.
4. Wide Tooth Comb/Detangling Brush
Unless you're seeking a wickedly neat part, leave your fine tooth combs in the back of your draw. Our tresses need wide tooth combs to easily glide their way through our hair. They are extremely helpful when paired with a moisturizing conditioner to detangle hair in the shower. Some curlies prefer to use a Denman brush or Tangle Teezer. This is particularly helpful if you're using the Tightly Curly Method mentioned above. I prefer wide-tooth combs, as I'm one of those curlies who get serious shrinkage and lose a lot hair from brushes.
5. Oil and/or Butter
Your curly mane may work well with butter, oil … or both! Either one will seal moisture into your strands, literally making your hair feel like butta! This should be included as a step in your wash and go (see my 10 steps for wash and gos). You can also use oil or butter as a heat protectant when straightening. In addition (yes, there's more!), they can be used nightly to seal in moisture into your hair or help to soften and revive your look in the morning.
Recommendations: Almond Oil, Coconut Oil, Dabur Vatika Coconut Hair Oil
, Jojoba Oil,  and Olive Oil
6. Styler
Not every girl needs a styler, but this curlie does. Stylers are products that literally help to style your hair. They increase definition, can freeze curls, and can reduce shrinkage. Stylers prevent my hair from completely transforming into a cotton ball. If this is your desired look, then skip it.
Recommendations:  III Sisters of Nature Curly Whip Pudding, Eco Styler Gel, Fantasia IC Olive Oil Style Gel, Fruit of the Earth 100% Aloe Vera Gel
, Hair Rules Kinky Curling Cream, and Miss Jessie's Quick Curls,
7. Hair Clips
They aid in styling your hair or can be used as part of your finished looked. Hair clips section your hair as your work through your head. They are particularly helpful as your hair grows longer. It's either that or invest in more hands!
8. Spray Bottle
Water is nature's moisturizer. It is a curly girls' best friend. At some point in your regiment, you'll need a spray bottle to help douse your hair as you style it. If you're into rewetting your hair throughout the day, a spray bottle will ease the process.
9. Satin or Silk Pillowcase/ Scarf/Sleeping Cap
Another must! You can read my information on Nighttime Routines & Sexy Sleeping For Naturals for more details on satin materials. Please note that satin and silk materials do not absorb the moisture in your hair (unlike cotton), preventing your hair from drying out and breaking. Not to mention, it will save you from "bed head."
10. Camera
This is a must for chronicling your curls. Documenting your hair journey through photos or videos will help you to keep track of your routine and hair health. Aside from badgering your friends, how else will you know what's working for you?
Once you have these items, you're pretty much set to go. For those of you in pursuit of how to grow natural hair, these items will keep you on course. Of course, if you are seeking additional styling aids, there are tons of other tools (hair dryers, flat irons, etc.) and products in which you can add to your arsenal. Don't worry. I'll keep you posted! 😉
He who knows when he can fight and when he cannot, will be victorious." ~ Sun Tzu
With tons of theatrics and a classic performance by the Spice Girls (sadly no signature natural curls by Scary Spice), the summer Olympics came to a close. Sniffle, sniffle. The games will be missed. In honor of all the stellar athletes who inspired and amazed us, I present to you another epic Hair Battle!
On the left, we have Miss Jessie's Original Curly Pudding
. This all-star has been saving many a curlies' tresses by offering a variety of styling options. Some have regarded it as among the best curly hair products. From spiraling twist-outs to bouncing shingles, this product delivers. According to Miss Jessie's packaging, "This curl creme was specifically formulated to stretch out and elongate your curls for soft, maximum curl definition. Amazing for natural curls, kinks & waves, finger styling, TWAs, coiling, transitioning, kinky weaves and more. Excellent for combating curl shrinkage!"
On the right, we have III Sisters of Nature Curly Whip Pudding
. Marketed as comparable to Miss Jessie's Curly Pudding, this newcomer has a few tricks up its sleeves. According to its packaging, "III Sisters of Nature Curly Whip Pudding is formulated to bring dull, frizzy and tight curls to life with moisture, shine, and length. Our cleaner and natural blends are reduced to the smallest molecule for maximum penetration and definition of curls, waves and twists, and kinks. Compare to the more expensive brand and save." This knockoff is an all natural curly hair product.
Remove the packaging; open the jars; and you'll notice that both products are nearly identical. But are they really? Let's put them to the test.
The Rules
Both products will be measured according to My Curly Mane's criteria. A full point will be given for successful completion of each category. A half point will be given for satisfactory results. The categories are: price, ingredients, scent, application, look, feel, and the wild card—ability to produce second day hair. Final scores can range from zero to 7 (perfect) points.
Let's get ready to battle!
1. Price
Miss Jessie's = approximately $22
III Sisters of Nature =  $13
There's not much of a battle here when it comes to price. III Sisters has purposely set its price point much lower than Miss Jessie's. As a result, the sisters easily skip and twirl their way to a quick and easy full point.
Miss Jessie's
Point = 0 /Total = 0
III Sisters
Point = 1 / Total = 1
 2. Ingredients
Once you learn how to understand product ingredients, it will save you a lot of headaches … and money! Here's the breakdown on our contenders:
Miss Jessie's Curly Pudding contains mineral oil aka parafinium liquidum, which can either dry out your hair or help it to maintain moisture. You will need to shampoo your hair to remove the mineral oil. Typically, mineral oil doesn't affect my hair, but I've noticed that this is changing as my hair grows. When using this product, my hair tends to shed. I've even had whole strands come out while washing the product out of my hair! However, I'm hesitant to write this off, as Curly Pudding saved me while I was rehabbing my curly mane. I didn't have this problem when my hair was shorter. Instead, I'm advising you to pay close attention to your hair when using this product.
Curly Pudding (unscented) also contains water, parafinium liquidum, glycerin, dipropylene glycol, Ordenone™ Triethanolamine, carbomer, PEG-12 dimethicone, wheat amino acids, aloe barbadensis leaf extract, avocado oil, shea butter, sweet almond oil, jojoba seed oil, macademia seed oil, oleth05, ethylhexyl methoxycinnanate, disodium EDTA, DMDM hydantoin, lodopropynyl butylcarbamate.
Pros: This product is free of sulfate and paraben
III Sisters of Nature's Curly Whipped Pudding prides itself on being naturally made.
Curly Whipped Pudding contains Deionized Water (Aqua),Polyquaternium 10 and PEG 14, Glycerol, DMDM Hydantoin, PEG 33 and PEG 8 Dimethicone, Triethanolamine, Sodium Polyacrylate and Ethylhexylstearate Trideceth-6, Fragrance (Parfum), Aloe Extract ( Aloe Barbadensis), Soybean Oil (Glycine Soja), Babassu Oil (Orbignya Oleifera), Honey, Macadamia Nut Oil (Macadamia Ternifolia), Papaya Extract (Carica), Avocado Oil (Persea Gratissma), Bay Laurel Extract (Lauris Nobilis), Sweet Almond Extract (Prumus Amygdalus), Chamomile Extract (Anthemis Nobilis).
Pros: As written on the label, Curly Whip Pudding is a "natural product containing no alcohol, no waxes, no silicones, no petrolatum, mineral oil, parabens, formaldehyde, carbomer, gimmicks, and hype. Just style and savings."
It's just hard to beat anything that delivers in the style department and contains all natural ingredients. III Sisters takes a leap towards another full point.
Miss Jessie's
Point = 0.5 /Total = 0.5
III Sisters
Point = 1 / Total = 2
 3. Scent
Miss Jessie's pudding has a strong, signature smell reminiscent of grape flavored bubble gum. Love it or hate it, you definitely won't miss it. You can probably smell Curly Pudding from a mile away, which is just too much for my sensitive sniffer. The good news is that Miss Jessie's is aware of this potential headache-inducing trait and provides an unscented version, which I prefer to use.
III Sisters smells … the same! Since they're strategically competing against Miss Jessie's, the sisters must realize that some people do enjoy Curly Pudding's scent in doses. They've formulated their pudding as a lighter scented version. You'll still get the grape candy smell, except the nasal volume is turned down a notch.
Despite their similar aroma, Miss Jessie's stands out by offering an unscented version, earning a full point.
Miss Jessie's
Point = 1 /Total = 1.5
III Sisters
Point = 0.5 / Total = 2.5
4. Application
Both products are applied in the same way–on damp, freshly washed hair. They each have a thick, cake batter consistency, which is what I love about puddings. They just seem to work better for braid-outs and twist-outs (with the exception of aloe vera gel). The difference lies in their penetration. Miss Jessie's coats my hair strands, while III Sisters lightly absorbs into the hair shaft, causing less product build up and feel (see details below). III Sisters gets the edge.
Miss Jessie's
Point = 0.5/Total = 2
III Sisters
Point = 1 / Total = 3.5
 5. Look
I have not used these items for wash and gos, as I would go through them much more quickly than desired … particularly given the costs. If used for braid-outs or twist-outs, both products will amaze you. They produce mirror image results–shiny, defined styles. The only difference is that my braid-outs with Miss Jessie's have more shrinkage on the 1st day (see attached photo), while III Sisters gives me a softer, more relaxed hold. For their identical results, these twins somersault their way to a full point.
Miss Jessie's
Point = 1/Total = 3.5
III Sisters
Point = 1 / Total = 4.5
6. Moisture & Feel
This is where the two find their individuality.
Moisture
Miss Jessie's requires the use of its Baby Butter Creme to maintain moisture. I have had hits and misses with this one, as it (combined with the pudding) leaves my hair feeling oily and weighed down by waaaay too much product. III Sisters makes my hair a bit more moisturized on its own, but this may be credited to its natural ingredients.
Feel
I can definitely feel Miss Jessie's Curly Pudding on my hair, as it also coats my hands when running my fingers through my hair. III Sisters of Nature's Curly Whip Pudding gives a similar, but lighter coating.
Miss Jessie's
Point = 0.5/Total = 4
III Sisters
Point = 1 / Total =5.5
 7. Wild Card/Tie Breaker: Second day hair
You can get second day hair with both products, provided that you pineapple (gather your hair at the very top of your head) the night before, re-braid or re-twist your hair, or stuff your hair in a satin cap. I have to admit, I prefer my second day hair results with III Sisters because my hair isn't as oily or masked by products. It's also a bit more elongated.
Miss Jessie's
Point = 0.5/Total = 4.5 out of 7
III Sisters
Point = 1 / Total =6.5 out of 7
And the winner is: III Sisters of Nature's Curly Whipped Pudding! This newbie has surprisingly taken the medal from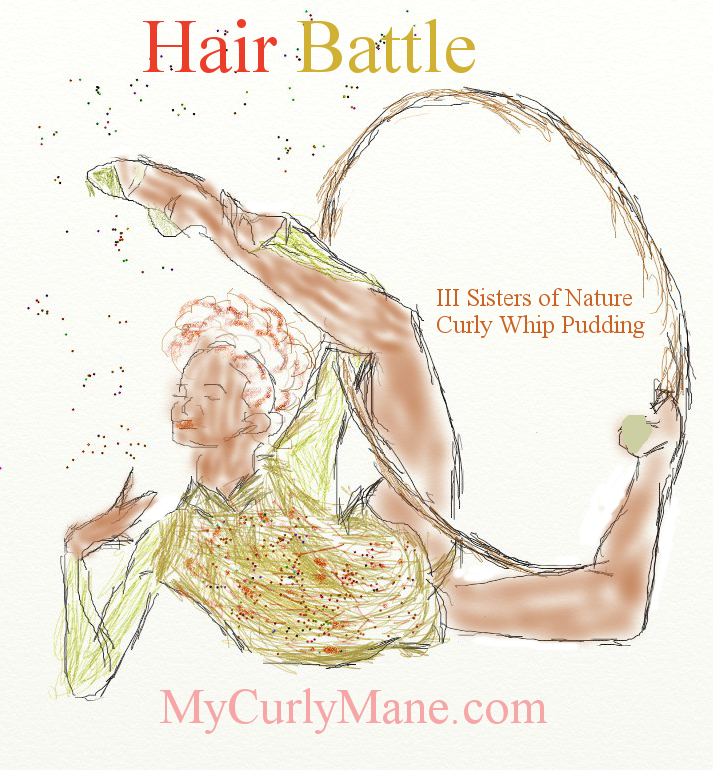 the champ.
If you are looking for a product that will deliver on the look (and don't mind the scent), both products serve that purpose. As I mentioned before, Miss Jessie's has saved this curlie many a times (specifically Curly Pudding and Quick Curls). I still have 3 full jars of Curly Pudding in my stash, so you will see its cameo in my routine. However, when it comes down to look AND feel AND hair health, III Sisters wins the gold.
UPDATED 6-10-13: III Sisters of Nature's Curly Whipped Pudding is renamed as its Spiral Pudding.
The hardest battle you're ever going to fight is the battle to be just you." ~ Dr. Leo F. Buscaglia
Throughout the years, epic battles have been fought among great contenders. These battles continue to be waged through generations, in our personal lives, and even on the top of our heads. Today, in the spirit of the Olympics, I'm waging a war between my current go-to products for wash and gos (not counting my recent love of aloe vera gel), so you can compare and place your bets.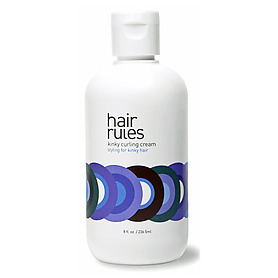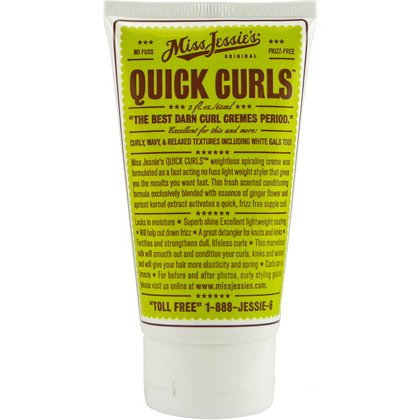 In this corner, we have Hair Rules Kinky Curling Cream, a product that I've recently rediscovered. Hair Rules was one of many products sitting patiently under my bathroom sink, waiting to move up the ranks. These last few months, the styler has had an impressive showing. It is often toted as a product for 4c natural hair types.

In the opposite corner, we have Miss Jessie's Quick Curls, a product I have been using for the last year. Initially dismissed as a product for looser textured gals, Quick Curls has proven itself as effective for my Afro texture. For the past year, it has held steady, with reliable results.

Both natural hair products will be reviewed and measured according to My Curly Mane's criteria. A full point will be given for successful completion of each category. A half point will be given for satisfactory results. The categories are: price, ingredients, scent, application, look, feel, and the wild card—ability to produce second day hair. Scores can range from 0 to 7 (perfect) points.
Let's get ready to battle!
1. Price
Kinky Curling Cream = $20 for an 8 oz. bottle
Quick Curls = $32 for an 8 oz. bottle
These two stylers are neck and neck when it comes to prices, which may be a little steep for some budgetnistas. Kinky Curling Cream requires you to use the product in the shower for best results, which may cause product waste down the drain (with my clumsiness it does!). Therefore, a 16 oz. bottle of Kinky Curling Cream can be equivalent to an 8 oz. bottle of Quick Curls.
Points: Both contenders are somewhat equally priced and worthy, pound for pound, of a half point.
Kinky Curling Cream
Point = 0.5/ Total = 0.5
Quick Curls
Point = 0.5/Total = 0.5
2. Ingredients
I have to admit. I haven't always been good with monitoring ingredients. This blog and my revived health consciousness is forcing me to pay attention to what I'm putting on my head. While being more attentive, I recognize that my hair, perhaps like yours, is a very naughty girl. It tends to like many a "bad" things. My advice is to pay attention to how your hair reacts to products containing mineral oil aka paraffinum liquidum.
Both Kinky Curling Cream and Quick Curls contain mineral oil. The battle is still waging on whether mineral oil helps or harms your hair. It can either seal moisture into your hair or dry it out.
When using either natural hair care product, I clarify/shampoo my hair between applications to avoid the buildup of mineral oil, which has to be shampooed to be removed. This puts me in a cycle where I need to put more moisture (conditioner, leave in conditioner, water, oils/butters, etc.) back into my hair. In addition, both products  contain hydrolyzed wheat protein (careful if you're protein sensitive).
Hair Rules Kinky Curling Cream contains honey and glycerin, humectants that may work with or against your hair, depending on the weather. It also contains: water, mineral oil, C13-16 isoparaffin, butylene glycol, glycerin, C18-21 alkane, carbomer, triethanolamine, hydrolyzed wheat protein, crambe abyssinica seed oil, honey, hedychium coronarium (awapuhi) root extract, cymbopogon schoenanthus (lemongrass) extract, humulus lupulus (hops) extract, olea europaea (olive fruit) oil, coix lacryma-jobi seed extract, PPG-26-buteth-26, dimethicone, ethylhexyl methoxycinnamate, fragrance, PEG-40 hydrogenated castor oil, DMDM hydantoin, disodium EDTA, idodpropynyl butylcarbamate.

This product is free of paraben.
Miss Jessie's Quick Curls contains silicones, which can reduce frizz but needs to be shampooed to be removed, or it will cause build up.It also contains: Water, parafffinum liquidum, VP/DMAPA acrylates copolymer, polyquaternium-37, cyclopentasiloxane, grape seed extract, nettle extract, alfalfa extract, betula alba leaf extract, lavender extract, borago officinalis extract, fennel fruit extract, ginger root extract, laminum album flower extract, chestnut extract, calendula officinalis flower extract, sunflower seed extract, matricaria flower extract, linseed seed extract, rosa gallica flower extract, silybum marianum extract, viola tricolor extract, punica granatum extract, honeysuckle flower extract, bergamont fruit extract, apricot kernel extract, hydrolyzed wheat protein, hydrolyzed vegetable protein, PG-propyl silanetriol, fragrance, polyquaternium-11, propylene glycol dicaprylate/dicaprate, cyclohexasiloxane, PPG-5-ceteth-20, cetyl alcohol, stearyl alcohol, ceteareth-10, propylene glycol, hydroxyethyl cellulose, disodium EDTA, PPG-1-trideceth-6, ethylhexyl methoxycinnamate, DMDM hydantoin, iodopropynyl butylcarbamate, yellow 10, green 5.

This product is free of paraben, glycerin, and sulfate.
Points: Since I don't have too much trouble with either product's ingredient, they both land a light punch. I'm going to award both contenders a half point.
Kinky Curling Cream
Point = 0.5/ Total = 1
Quick Curls
Point = 0.5/Total = 1
3. Scent
With its grape and honey blend, Kinky Curling Cream smells so good; you'll want to eat it. It's not that it smells edible; it's just that its aroma appeals to my sweet tooth. Kinky Curling Cream tends to fade into a subtle fragrance. There isn't too much of a lingering scent when blow drying.
Quick Curls has a strong scent, a citrusy mix with a floral punch! When first applying this product, you will surely be able to smell it from a distance. I've had family members walk by my room as I'm doing my hair and compliment my "perfume"! If you use a hair dryer, you will up the ante, resulting in a slight chemical aroma. While Quick Curls has a pleasant smell, its strength should be noted, particularly if you prefer the smell of the other products you are layering onto your hair.
Points: I appreciate both products' knockout scent and will award each a full point. The two are neck and neck.
Kinky Curling Cream
Point = 1/ Total = 2
Quick Curls
Point = 1/Total = 2
4. Application
As I mentioned prior, Kinky Curling Cream must be applied in the shower for best results. This may result in the wasted product. It should be noted that the product has a thick consistency, so it takes a bit of raking and smoothing before it absorbs into the hair. I'm also able to skip a leave-in (yes, I actually skip the addition of a leave-in), and I still get great results.
Quick Curls is used out of the shower and has a lighter consistency, so it can be easily raked and smoothed into the hair. It can also be used with my Silicon Mix Leave-in Conditioner, without products reacting thus far. Perhaps it's because they both contain mineral oil!
Blame it on the honey or the glycerin, but Kinky Curling Cream takes much longer to dry with a hand held dryer. In fact, at 10-15 minutes, it's double the drying time when compared to Quick Curls.
Points: Kinky Curling Cream comes up slightly short and gets a half point. Quick Curls lands the hook and gets the edge with a full point.
Kinky Curling Cream
Point = 0.5/ Total = 2.5
Quick Curls
Point = 1/Total = 3
5. Look
Pros: It delivers fat, fluffy curls. My SO prefers when I use this product for wash and gos. I'm convinced that it's because it transforms my hair into a softer pillow for him to sleep on! The overall look is quite nice.
Cons: It can look a little frizzy and dull, as if my hair is in need of a sheen spray or glosser. Kinky Curling Cream also creates more shrinkage, even when stretching the hair with heat.
Pros: Skinny, shiny, thicker, defined, and elongated curls. My hair gets lots of shine.
Cons: My hair can look a little frizzy.
Points: Based on the positive comments I've recently received using this product, Kinky Curling Cream comes in as the ultimate showman. It gets a full point. Quick Curls gets a half point.
Kinky Curling Cream
Point = 1/ Total = 3.5
Quick Curls
Point = 0.5/Total = 3.5
6. Moisture & Feel
Kinky Curling Cream: My hair feels soft and light weight.
Quick Curls – You can feel the product on your hair. It can also dry a bit stiff, but nothing that a little oil can't fix.
Points: Kinky Curling Cream swings, uppercuts, and gets the edge with a full point. Quick Curls gets a half point.
Kinky Curling Cream
Point = 1/ Total = 4.5
Quick Curls
Point = 0.5/Total = 4
7. Wild Card/Tie Breaker: Second day hair
It's a phenomenon that only few stylers are able to help a curlie achieve second day hair. Let's see how our contenders stack up.
For Kinky Curling Cream, second day hair is a hit or miss due to the product's light hold. When it works, my hair looks great. When it doesn't (due to extreme weather or product's light hold) my hair looks like an undefined poof ball. It may be the look you're going for, but I prefer some definition. I've been unable to consistently sustain this look, but I'll keep trying.
Quick Curls' secret move is its ability to keep on giving. I always get big, elongated, and fluffy 2nd day hair. If I'm sleeping sexy and protecting my hair, I'm even able to get equally good results on the 3rd day!
 Points: Kinky Curling Cream gets a half point. Quick Curls lands the jab and gets a full point.
Kinky Curling Cream
Point = 0.5/ Total = 5
Quick Curls
Point = 1/Total = 5
And the winner is: A tie! Both products deliver and receive 5 out of 7 points. It comes down to the look you are seeking–elongated and tight curls vs. short and full curls. We'll have to conduct a rematch. Better yet, help me to select a winner by submitting your results. Share your experiences and/or battle with either products by commenting below.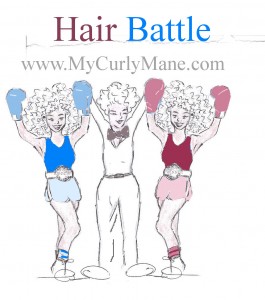 @HairRules True! True! It's still a great product. 🙂

— Nay (@mycurlymane) December 6, 2013