You can wake up to your higher self … You don't have to run from life your whole life. You can really live and you can change, and you can be an agent of change." ~ Laura Dern as Amy Jellicoe in Enlightened
I have another show in which I'm adding to My Curly Mane's "Fab Fave For You" list. … Yes, I just invented that one! This list contains a few of my favorite things that I hope are helpful for your spiritual journey or for someone you know. My first entry is HBO's series, Enlightened. I'm hooked on its lessons of the week, hippy trippy vibe, and the Cali-cool essence of its wavy-haired main character, Amy Jellicoe, played by Laura Dern. The seasoned actress co-created the show with Mike White, who writes each episode and also stars in the show.
Let me fill you in without spoilers. It's good. I promise! The series begins with a straight-haired, 40-year-old Amy Jellicoe working as a manager at a leading mega company, Abaddonn Industries. Amy soon experiences a dramatic (and entertaining) personal breakdown that causes her to evolve and become literally enlightened after staying at a holistic treatment center. She becomes the meditative, philosophical, textured-haired, self-help guru in pursuit of being an "agent of change." As Amy says in one episode, "It's a beautiful thing to have a little hope for the world." Amy more than just evolves; she become truly happy.
Ironically, I found another similar find about a week ago. It was on a rainy day, after a few minutes hunting for something good on Netflix, that I decided to watch the documentary Happy. Blame it on the sulky weather, but this doc seemed to be right on the money … and it is! Happy highlights real-life stories of several people around the world who have identified themselves as being truly content despite their apparently rough circumstances. One of these examples that stuck out to me was how a rickshaw driver in India who has just the basic necessities in life was happy in comparison to a population of financially successful, Japanese businessmen who are literally, sadly working themselves to death.
Quick fact for you: Researchers found that extrinsic pleasures like extreme wealth lead to temporary happiness versus the long-term satisfaction that comes from internal rewards like being authentic to oneself, bonding with others, and giving back to the earth. Basically, it's proven that letting your hair down and being more like Amy is really what makes us happy.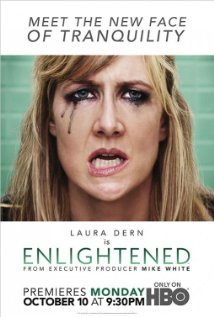 It reminds me of how I felt in the beginning of my career versus now. In the beginning (yes, there was a heaven and an Earth … but I digress! :)) I would dress like my older co-workers in an effort to gain acceptance and to be taken seriously. This consisted of wearing oversized business suits, having my hair "tamed" and pulled back into a tight ponytail, and keeping very, very silent. I thought obedience and basically mimicking others' appearance would make me successful. What I really found was that my clothes made me physically and emotionally imprisoned. I was also terribly unhappy using so much energy trying to please others. This discomfort also affected my performance. Remember what I said about trying to fit into a mold created for you … or one in which you've unwittingly created!
In time, with self-reflection and prayer, I learned to just be myself. I soon discovered that it was okay to dress with a little more flair, paint those nails, and free my mane! It was okay to have different opinions and politely express them. It was acceptable to be different, to be me. This didn't make me any less competent. It was up to me to show this and be that example to others. I also discovered that I was happiest doing more of the things that truly made me happy like being out in the sun, drawing, writing, and helping others embrace their hair and spiritual journey (of course!). These are simple solutions with big results. It's about being your own version of Amy and really finding happiness. Happy, happy! Joy, joy!
What makes you happy? Name one thing, anything! Yes, butter pecan ice cream counts!
UPDATED: Just as I was about to post this, I did a fact-checking search and discovered that HBO has discontinued Enlightened!! What?! This show was amazing and so well written! Ah! See what happens when you have a show with meaning. I have to say that I also haven't heard HBO plugging the show as hard as it does with Girls. Sigh. What's that you say? Turn it into a reality show and it would resuscitate? Oh, oh, oh. Say it isn't so! We can't go that route with this one.
Well, let's cue the violins and play the sad music. Throw up the in memoriam sign. While this show has dearly departed, please catch its two seasons and reflect on how you can make positive changes in the world … like bringing this show back. Ha! Are Were you also hooked on Enlightened?
© 2013 – 2016, mycurlymane.com. All rights reserved.

Copyright secured by Digiprove © 2013
Related posts: