Hello newbie! Congratulations on becoming a curly girl. Cue the horns!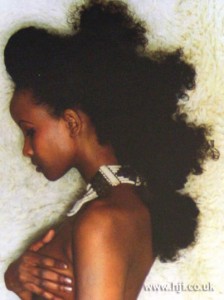 Whether you strategically big chopped, cut your hair on a whim, or grew out your curly mane, I commend you on embracing your natural self. This journey will have peaks and valleys as you re-introduce yourself to your natural hair or discover it for the first time. While you embark on this journey, please follow these guidelines on how to care for natural hair. Read them at least twice, and put them into action.
DO
1. Find time to play in your hair. You may have gotten repremanded for this in your youth. No more. You need to explore the twists and bends that make up your hair, and this will take time. I understand that working gals are strapped for time, so please take a minimum of 5 minutes before bed or 10 minutes on the weekends to study your curly mane.
2. Compliment your fellow curlies. I always find it strange that hair hating and competition takes place in our curly community. All girls need a little shout out and affirmation that their hair looks good that day. Pay it forward.
3. Read up on blogs and news about curly hair. It will help you to recognize hair issues such as sensitivity to protein and products, issues you may not have faced before.
4. Nail down a simple routine for a while. This will allow you the time needed to pay attention to your hair as opposed to the products you are using. You will be able to see how your hair reacts to your set product and routine throughout seasons.
5. Be gentle while handling your hair. No ripping combs and brushes through it. You will damage your hair strands.
6. Be patient, and you will achieve your hair goals. Unless you are ailing, all hair, African-American natural hair includes, grows. Period. The trick is to retain the length and health of your growth. With proper care, you will achieve your desired length. 

7. Embrace your texture and stop obsessing over hair typing. Yes, we all have different size curls, and one size doesn't make us have better hair than the other. A lot of us have at least three different textures on our heads. Do not fret. You are normal, and your hair is uniquely fab! Also, please, please note that shrinkage comes with the territory.
8. Get your curly essentials. These include: spray bottle, clips, clarifying shampoo, conditioner, leave-in conditioner, oil/butter, styler (optional), and satin pillow/scarf. Click here to read my detailed explanation of these essential items.
9. Listen to your hair. I say this time and again. If your hair is dry, start moisturizing. If it's suddenly feeling rough, check your styler. You won't know what route to take unless you listen to your hair and pay attention to its needs.
10. Embrace and love your hair!
DO NOT
1. Beat yourself up for not looking like another curlie. Each mane is unique, and yours is fine as is.
2. Assume your hair cannot be styled in a certain manner without trying it first. Natural hair is versatile and can look many different ways just through styling techniques.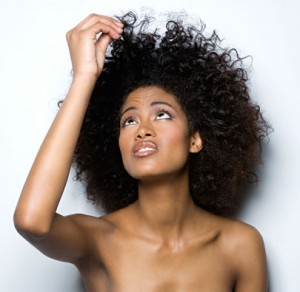 3. Assume your hair will never grow. You may just be staring at the mirror too long. Step away curlie. Just like my mom always says, "A watched pot does not boil."
4. Buy every product under the sun. Yep, made this mistake. Try a handful first, experimenting with one product for three days to a full week. Try different styles, utilizing that one product. What may not work on a wash and go may work magic in your braid-outs.
5. Freak out by all the natural hair information that is out there. Instead, slowly digest this information, always going back to study your hair.
6. Force tools and techniques to work. Your hair will let you know if a Denman brush is ripping it out or if a styler is drying it out. Listen to your mane.
7. Listen to negative comments as to why you changed your hair. You made a great decision. Don't let other people's negativity affect you.
8. Give up and go back to the creamy crack! Give your hair a chance and time. My hair today is much different from how it was a few years ago. Through time, patience, and care, my hair is stronger and healthier looking than it's been in a while.
9. Ignore your hair because you are overwhelmed with its new look and feel. Once again, you must breathe and have patience. This is all very new to you. You must realize that it will take time to physically and emotionally adjust to a new version of you.
10. Hide your hair because you feel awkward or different. Put your curly mane on full display. It is yours and only yours. Have no shame at how God made you. Wear it proudly!
© 2012 – 2016, mycurlymane.com. All rights reserved.

Copyright secured by Digiprove © 2012-2013
Related posts: