Don't put a limit on anything. The more you dream, the further you get."
~ Michael Phelps, Men's Swimming (Kudos to those who dare to dream!)
This past weekend, it happened to me once again.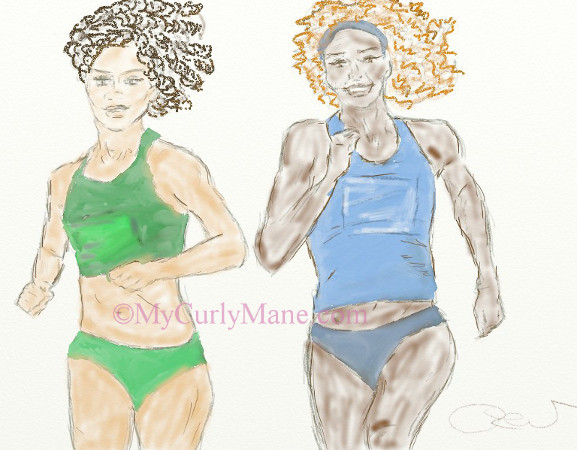 It being me, jumping up and down and cheering at the top of my lungs. It being me, talking smack to naysayers. It being me, completely (and maybe a bit psychotically!) sucked into the tube watching the Olympics.
While I am in constant awe of these athletes' superhero/heroine physiques and abilities, their words of wisdom and examples have left an even bigger impression on me. Forbes magazine captured a few winning quotes from our skilled competitors. One of my favorites is the quote included at the top of this post.
Given what I've seen from our athletes thus far, I'm adding to the list a few of the lessons that I've learned through their actions. They are:
Use your talents to the best of your ability. These athletes didn't get to this epic point in their careers just by luck. They used their God-given skills and obviously worked hard to perfect them.
Own up to your mistakes.  Although she won the gold medal in the team and all-around gymnastics competitions, Gabby Douglas wasn't able to take home a third medal (as if she needed a third one!). "I made a little mistake, but I'm human," she said. It can't be easy to have the world watch you make a mistake (waves hands in front of face like wrestler John Cena, saying, "You can't see me!"). If that weren't enough, Gabby bravely fessed up to that mistake, so we can all move on from it. Lesson learned.
When you fall down (on your butt, heck even on your face as a few gymnasts have done), get back up. This is another tough one. Yesterday, McKayla Maroney, a Team U.S.A. gymnast, fell on her tush while landing from a vault. I gasped in horror as I watched Maroney hit the ground, knowing that her dream of a gold medal was unlikely. England's Princess Kate and fellow Team U.S.A. gymnasts were supporting Maroney from the stands in what was assumed to be an easy win. Still, the young gymnast showed grace as she left the apparatus and accepted a silver medal instead. "I didn't really deserve to win a gold medal if I fall on my butt," Maroney said. She is yet another example of the point above.
Congratulate others on their achievements. Oscar Pistorius, from South Africa, ran the 400m in track as the first double amputee to compete in the able-bodied Olympics. Although he didn't qualify for the finals, Pistorius won the admiration of his fellow athletes. In fact, after winning the semifinals against Pistorius, Kirani James of Grenada, exchanged name tags and hugged Pistorius to show his respect. Am I the only sap who's been tearing up during these games?
Winning is fun, but the journey more interesting. Just ask 17-year-old swimmer Missy Franklin. She won 5 Olympics medals (4 of them gold) but turned down sponsorships, so she could continue swimming for her high school team. Although fully aware that she may be at her peak performance level, Franklin would rather take the risk in order to enjoy her youth. Hats off to the young, wise, and brave!
Have you been inspired by any of our Olympians? Please share the lessons that you've learned.
© 2012 – 2016, mycurlymane.com. All rights reserved.

Copyright secured by Digiprove © 2012-2015
Related posts: