You may have to fight a battle more than once to win it." ~ Margaret Thatcher
I was picking my brain to see which stylers would be the perfect contenders in another (loooong overdue!) product battle, when Sherry, one of My Curly Mane's clever readers, gave me an amazing recommendation. Thank you!! Instead of stylers, Sherry suggested that we put leave-in conditioners to the test, specifically As I Am's Leave-in Conditioner against Beautiful Textures' Tangle Taming Leave-in. Perrrrfect! (slowly taps fingers together in a wicked genius moment)
Having a great, if not the best leave-in conditioner, is truly an important first step in styling natural hair. Leave-ins should help to remove tangles, hydrate your hair, and enhance stylers. Interested in knowing if these two make the grade?? Let's do a quick natural hair product review. At long last, I present to you another epic product battle!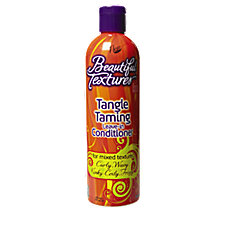 On the left, we have Beautiful Textures Tangle Taming Leave-in Conditioner (BT). After discovering BT last year, my hair instantly fell in love with this leave-in, and BT immediately joined the ranks of other products in my hair routine. According to its package, BT is marketed for mixed textures, which BT defines as curly, wavy, kinky-coily, and frizzy hair. "This Tangle Taming Leave-In Conditioner is the must have to get the styling versatility you deserve. Achieve softer, more defined curls, healthier looking elongated coils, unforgettable body, or simply silkier smoother hydrated hair."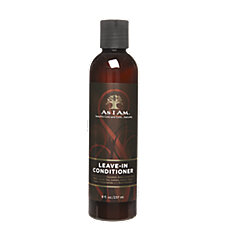 On the right, we have As I Am's Leave-in Conditioner (AIA). This newbie (to me) was actually off my radar! Yes! I didn't hear about it, which of course added to my intrigue. According to its package, AIA's leave-in was "created with thoughtful care for your hair … It seals the cuticle layer, supports healthy hair growth, and adds moisture and shine. This natural wonder keeps tangles away and provides a great foundation for natural styling."

The Rules
Both natural hair care products will be compared and measured according to My Curly Mane's criteria. A full point will be given for successful completion of each category. A half point will be given for satisfactory results. The categories are: price, ingredients, scent, application, look, feel, and the wild card—ability to produce second day hair. Final scores can range from zero to 7 (perfect) points.
Let's get ready to battle! En garde!
Price
Beautiful Textures Tangle Taming Leave-in Conditioner = approximately $6 for 12 fl. oz./355 ml
As I Am's Leave-in Conditioner = approximately $10.50 for 8 fl. oz./237 ml
This one is pretty straight forward. With BT, you get a lot more product for less.  Easy peasy. BT advance lunges and touches AIA where it hurts—the pockets!
BT
Point = 1 /Total = 1
AIA
Point = 0 /Total = 0
Ingredients
BT is enriched with aloe vera, coconut, olive, soy, argan oil, shea and mango butter. My Curly Mane says, "Yum and yum!" I already know that my hair loves aloe vera, oils, and butters, so this one was destined to be good stuff. The full list of ingredients is:
Aqua, Olea Europaea Fruit Oil/Olive Oil, Argania Spinosa Nut Oil/Argan Oil, Glycine Soja Oil/Soybean Oil, Cocos Nucifera Oil/Coconut Oil, Butyrospermum Parkii Fruit/Shea Butter, Mangifera Indica Seed Butter/Mango Butter, Rosmarinus Officinalis Leaf Extract/Rosemary Extract, Aloe Barbadensis Leaf Extract/Aloe Vera, Dimethicone, Panax Ginseng Root Extract/ Ginseng Extract, Polyquaternium 37, Propylene Glycol Dicaprylate/Dicaprate, Hydrogenated Vegetable Oil, Glycerin, DMDM Hydantoin, Cetearyl Alcohol, Ceteareth 20, Polysorbate 20, Propylene Glycol, Imidazolidinyl Urea, Phenyl Trimethicone, CI 15985/Yellow 6, Parfum/Fragrance, Benzyl Benzoate, Benzyl Salicylate, Coumarin, d-Limonene, Hexyl Cinnamal, Lyral, Methyl Ionone Gamma.
It is free from: paraben and protein.
AIA contains an organic strengthening agent, plus natural ingredients that promote hair growth. Its key ingredients are: extracts of coconut, amla, sugar beet root, green tea, lemon, apple, sugar cane, phytosterols and saw palmetto. With the exception of coconut, the other ingredients were new to my tresses. Apple?? Really??
The full list of ingredients is: Aqueous (Water, Aqua Purificada, Purified) Extracts: Cocos Nucifera (Coconut)¹ and Phyllanthus emblica (Amla)¹, Cetyl Alcohol¹, Citric Acid¹, Phytosterols¹, Serenoa Serrulata Fruit (Saw Palmetto) Extract¹, Camellia Sinensis Leaf Extract¹, Propylene Glycol, Pyrus Malus (Apple) Fruit Extract¹, Citrus Medica Limonum (Lemon) Peel Extract¹, Saccharum Officinarum (Sugar Cane) Stalk Extract¹, Beta Vulgaris (Beet) Root¹, Behentrimonium Methosulfate, Potassium Sorbate, Fragrance/Parfum, Limonene.
It is free from: paraben, protein, silicone, and sulfate.
Both products are alcohol free leave-in conditioners. With equally solid ingredients, both contenders parry, blocking all attacks and earning full points.
BT
Point = 1 /Total = 2
AIA
Point = 1 /Total = 1
Scent
BT smells like a sweet blend of banana and mango. It's fruity and delicious. However, AIA takes it to another level. It smells like sweet honey and coconut, which makes my mouth water! Are we sure that these items aren't edible??!
Any way you slice it (but don't eat it, ha!), I much prefer products that smell good enough to eat. This will win me over any day as opposed to chemically scented items. Neither BT nor AIA is nauseating or overdone. However, I find myself basking in AIA's aroma just a bit more than BT.
With a parry-riposte, AIA goes from defense to attack mode and earns a point.
BT
Point = 0.5 /Total = 2.5
AIA
Point = 1 /Total = 2
Application
Both products were applied to freshly washed natural hair. BT, with its light, orangey white color, has a thick texture. It isn't too heavy, but it is heavier than other products like Giovanni Direct Leave-in Conditioner. I was so happy when I first tried this product. For one, it has great slippage and easily distributes throughout my hair. It also plays well with most, if not all, of my stylers.
Now AIA left me in shock and awe. Remember, I was already bias in the beginning, having already declared BT as my favorite. However (leans in and puts on a serious tone), AIA is not to be messed with. With its creamy, nearly translucent white color, AIA is reminiscent of Kinky Curly's Knot Today. Only, it's much heavier than BT and Knot Today. This milky leave-in glides through my hair like silk! Keywords: suuuper sliiippage. It also plays well with my stylers, so far.
AIA counter attacks and earns a full point.
BT
Point = .5 /Total = 3
AIA
Point = 1 /Total = 3
Look
BT makes my curls pop! Remember, when I first used it, I was pleasantly surprised by the definition it created. It also made my natural hair easy to separate and style.
However, AIA seriously defines my curls. The minute this product hits my hair, it begins to twist and form curls. My-hair-loves-this! Not only is it defined, but my hair is also left with a lot of shiiiine.
AIA literally outshines BT and gets the edge.
BT
Point = 0.5 /Total = 3.5
AIA
Point = 1 /Total = 4
Moisture & Feel
I was surprised by the results in this key category. BT definitely detangles and hydrates my tresses. My hair instantly becomes pillow soft.
Now, this AIA leave-in … wow! This is the business! It infuses my curly mane with intense moisture, leaving it incredibly soooooft and supple. If BT leaves my hair like a pillow, AIA creates clouds. Instantly I can feel a difference. Dare I say, even more than BT?!
With a thrust, AIA once again earns a full point.
BT
Point = 0.5 /Total = 4
AIA
Point = 1 /Total = 5
Wild Card/Tie-Breaker: Second Day Hair
I'm judging this based on whether or not my hair remained moisturized on day 2, after applying each leave-in. Both natural hair care products successfully kept my hair moisturized.
BT
Point = 1 /Total = 5
AIA
Point = 1 /Total = 6
And the winner is:
The jury has deliberated and determined a winner. For its extra infusion of moisture and shine, As I Am's Leave-in Conditioner is the winner! It has won over my curly mane. Now, I have three bottles of BT in my stash, since I always purchase in bulk when I find a solid product. I guess I'll have to alternate using both leave-ins until I finish my stash. I hate to be the type to leave a sure thing for the next best thing, buuuuut … AIA is good stuff! Thanks again Sherry for the recommendation!
I recommended AIA to my sister—a tough, no nonsense type who refuses to experiment with products and do anything high maintenance with her somewhat newly natural tresses. She has been on a hunt for moisturizing products that her curly mane won't reject. Well, after trying AIA's leave-in, she was overjoyed that her thick, 4a hair remained moisturized all day. I gave her my bottle since AIA is nowhere to be found in her neck of the woods.
FYI – Both products can be purchased at Sally's Beauty Supply Store or by clicking on the following links:
Have you tried Beautiful Textures or As I Am's leave-in conditioners? Which one do you prefer?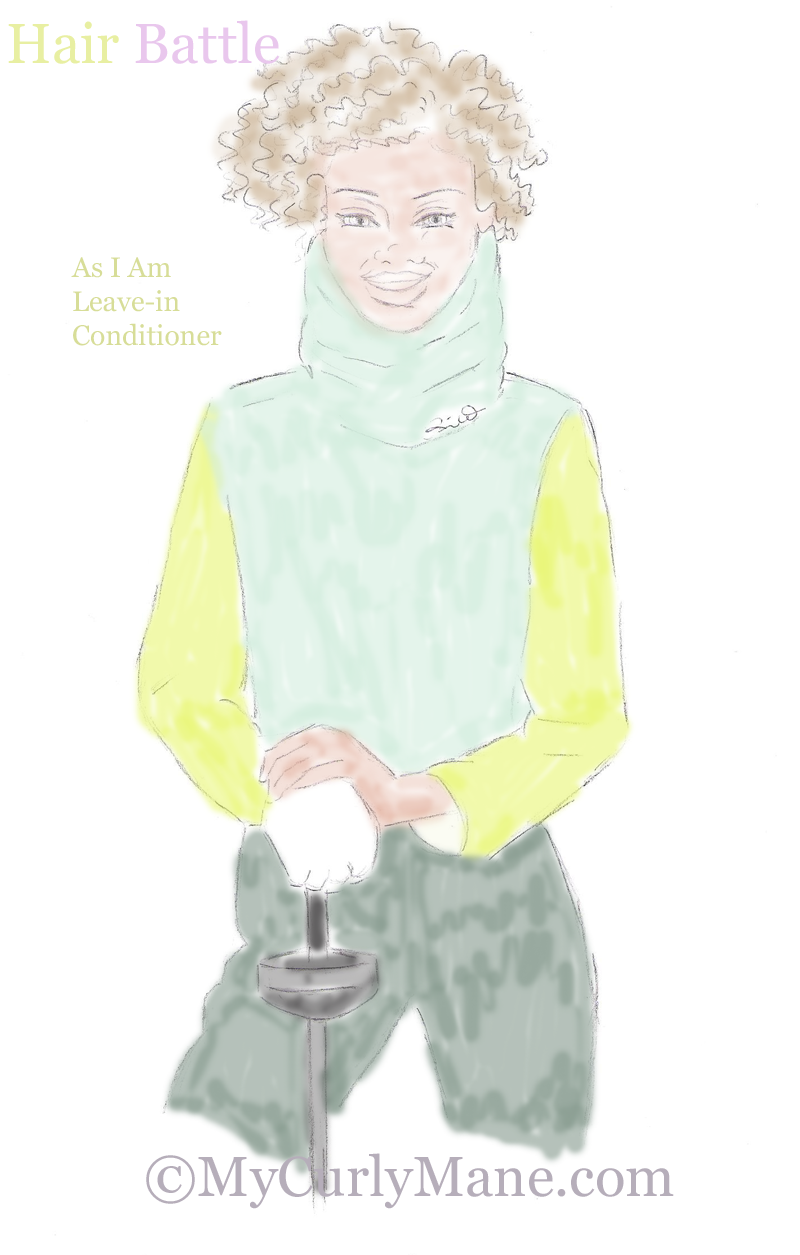 © 2013, mycurlymane.com. All rights reserved.

Copyright secured by Digiprove © 2013
Related posts: