You will receive a message that will be used to activate your subscription. Please remember that you must:
1. Check your e-mail and view the confirmation message from me (looks like the message below).
2. ACTIVATE YOUR SUBSCRIPTION in order to receive My Curly Mane's updates and tips. This part is easy. Just click on the link in the e-mail sent to you (see sample message below and link circled in red).
3. Safelist my e-mail address – nay@mycurlymane.com – to prevent messages from being deleted as spam.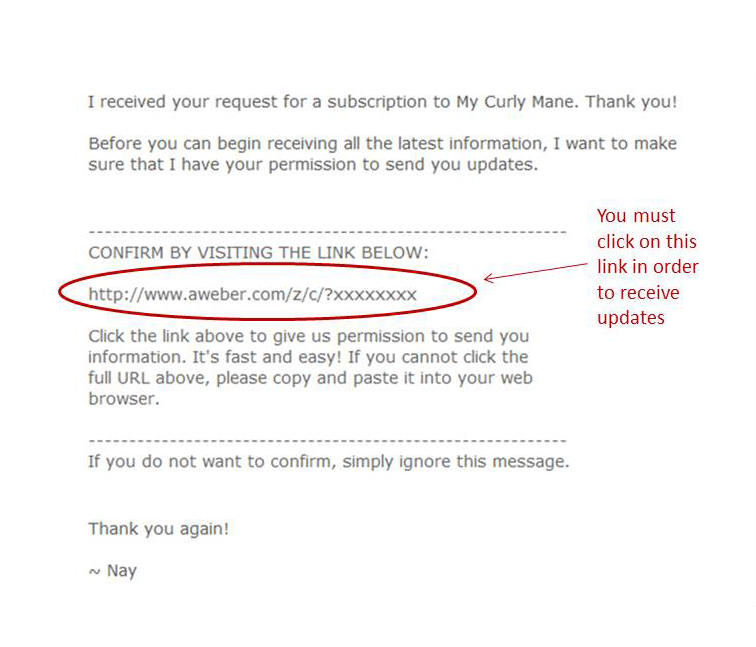 That's it! It's simple and painless. Thanks again and I'll be in touch with you soon!
~ Nay

Copyright secured by Digiprove © 2012